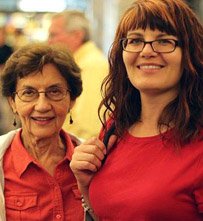 I think every day about our site, Assisted Living Directory, and the question I always come back to is "What would I like to know" if I were searching for assisted living?
I've been there, too, needing to find care for a family member, remotely, from another state. The experience of searching for care was both frustrating, and eye opening. There are so many sites out there, with little expertise, and questionable motives. Those are unfortunately the sites that tend to rise to the top when people do a search.
In response, I've tried to make our site straightforward in that all facilities may be contacted directly and safely. I also try to highlight and showcase other great sites that will most certainly help our users with their research.
For New Bedford, one site to bookmark is the city's Council on Aging which details many of the city's senior services, programs, and avenues for support (for caregivers, seniors and families). I also recommend that you visit our Massachusetts main page, where we list a number of other excellent state resources, agencies, and databases, full of great facility information, and support.