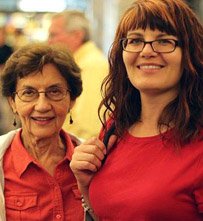 I think every day about our site, Assisted Living Directory, and the question I always come back to is "What would I like to know" if I were searching for assisted living?
I've been there, too, needing to find care for a family member, remotely, from another state. The experience of searching for care was both frustrating, and eye opening. There are so many sites out there, with little expertise, and questionable motives. Those are unfortunately the sites that tend to rise to the top when people do a search.
In response, I've tried to make our site straightforward in that all facilities may be contacted directly and safely. I also try to highlight and showcase other great sites that will most certainly help our users with their research.
For New Bedford, one site to bookmark is the city's Council on Aging which details many of the city's senior services, programs, and avenues for support (for caregivers, seniors and families). I also recommend that you visit our Massachusetts main page, where we list a number of other excellent state resources, agencies, and databases, full of great facility information, and support. Intro by D. Besnette
Assisted Living Facility & Senior Care Options for New Bedford
Address: 251 Walnut Street New Bedford, MA 02740
Phone: (508) 994-3120
877-644-2963Pricing & Availability
Map
Address: 790 Brock Avenue New Bedford, MA 02744
Phone: (508) 994-1351
1-866-333-6550Pricing & Availability
Map
Address: 250 Elm Street New Bedford, MA 02740
Phone: (508) 997-1441
888-502-2057Pricing & Availability
Map
Address: 114 Riverside Avenue New Bedford, MA 02746
Phone: (508) 997-2880
1-877-616-7329Pricing & Availability
Map
Whalers Cove has 120 safe and affordable rental apartments in a beautifully restored historic building.
Address: 4525 Acushnet Avenue New Bedford, MA 02745
Phone: (508) 998-7807
877-345-1716Pricing & Availability
Map
Additional Support
***Learn facility cost & fees using the Massachusetts Senior Care Assn. search tool. This is superb way to look up assisted living facility information statewide, including New Bedford!
We encourage you to take advantage of this free service. There is no obligation.
Our advisors have helped thousands of families to find the best assisted living environment possible.
888-981-6827Pricing & Availability

LIST YOUR FACILITY – Any licensed facility in Nashville in good standing may list here!
Check out the following facilities' map link to see a 'street view photo' as taken by google maps!