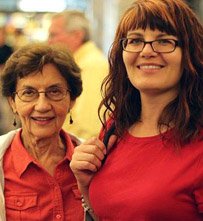 Part of the success of our site, Assisted Living Directory, over the years, has been to not only feature great information of our own, but to also highlight other important agencies and sites that serve to help further your assisted living research.
For Naperville, seniors and families have a few excellent places to turn for local, state-sponsored data and assistance. Firstly, the Area Agency on Aging of Northeastern Illinois offers a terrific first-stop to find out what services and senior programs are available in Naperville, and to also research assisted living facilities and other senior housing options. This agency has an 8-county service area, including Will and Dupage counties.
This site also features a 'Find Services' section that goes to a very good facility search tool offered through the Illinois Aging Services site.
Additionally, Assisted Living Directory allows all facilities listed on our site to be contacted directly, and safely. Not all sites allow this, which we think is a questionable practice.
[Video] Using State Resources to Research Assisted Living in Naperville, Illinois
Video Produced by Assisted Living Directory