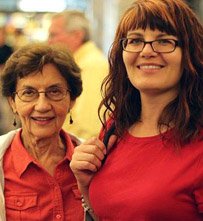 We (Assisted Living Directory) are passionate about our site and information, and also about building the highest level of trust with our users!
We've often talked about what that means exactly, and in many ways, it means offering information that we would personally want to have if we were researching for our own family member. That also means, not 'tricking' our users (with questionable practices) into doing things that they aren't prepared for, like colleting your personal information without your knowledge. Things like that hopefully set us apart.
Additionally, unlike most other senior sites, we allow facilities to be contacted directly (and safely).
We also take pride in highlighting and supporting other great sites that offer great support and information – in addition to our own.
For Elgin, specifically, there are two that we would like you to know about – sites that we believe will assist you with your research. Firstly, the Senior Services Associates, Inc. website is a great starting point to learn about local services and support for Elgin's seniors and families.
Area Agencies on Aging offer state-sponsored help and programs for seniors living at home, or in care environments such as assisted living. The Illinois Aging Services site also has a good search tool for assisted living, by county offering a quick and easy way to learn about available facilities.
[Video Tutorial] Elgin, IL Assisted Living – 4 State Sites for Facility Research
Video Produced by Assisted Living Directory
We highlight four excellent state/local agencies and sites with comprehensive assisted living facility & eldercare services information statewide, including Elgin.
Additional Support
Questions about Facility Costs or availability? 800-287-1593
***We highly recommend checking out the State of Illinois Data Portal offering excellent state-supplied facility data and information (includes Elgin).