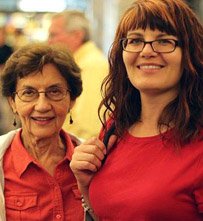 Assisted Living Directory has created this page to offer an accurate and thorough overview of the handful of assisted living communities and care homes located in Cuhayoga Falls.
The facilities listed here may be contacted directly and safely!
We also encourage you to become familiar with Direction Home, which serves as Summit County's Area Agency on Aging. This agency on aging provides numerous services to seniors, families and caregivers including: Meal sites & senior centers; in-home support for seniors; caregiver support; education; advocacy and much more!
Intro by D. Besnette
Cuyahoga Falls Assisted Living: Featured Facilities
Carefree living doesn't have to be boring. In addition to our complete assisted living services, we offer an on-site Active Lifestyles Program including Seniorobics, Yoga Stretch, Dancersize and walking groups for all residents. Enjoy large carpeted one bedroom private apartments with attached screened-in porches, fabulous meals and regular entertainment and activities.
1-866-333-6550Pricing & Availability
Learn More
Assisted Living & Senior Care Options for Cuyahoga Falls
45 Chart Rd Cuyahoga Falls, OH 44223
(330) 928-4500
888-985-4427Pricing & Availability
Map
Assisted Living
Hospice
Memory Care
1500 State Rd Cuyahoga Falls, OH 44223
(330) 929-8500
866-315-1354Pricing & Availability
Map
Assisted Living
Alzheimer's & Memory Care
Short-Term Stays
1695 Queens Gate Cir Cuyahoga Falls, OH 44221
(330) 928-6757
888-981-6827Pricing & Availability
Map
Independent Living
Assisted Living
Memory Care
1-877-616-7329Pricing & Availability


National Church Residences Bath Road
300 East Bath Rd Cuyahoga Falls, OH 44223
330-929-6272
Availability Price: (866) 502-2057
888-723-8284Pricing & Availability
Map
Assisted Living
Skilled Nursing
Hospice Care