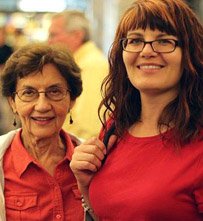 Assisted Living Directory has put together this page to provide a useful starting point for your research into assisted living in the Cleveland area.
One of the things we try to do with Assisted Living Directory is to provide an honest, transparent website and experience. I've seen many of the other senior care websites out there. Many of them I would consider pretty questionable, since they often times don't provide all of the necessary information for you to be able to conduct solid research.
Facilities on this page may all be contacted directly and safely!
We want to highlight the Western Reserve Area Agency on Aging, which serves Cleveland, and Cuyahoga County. Here, you will find caregiving help and assistance, programs geared towards seniors (such as Alzheimer's respite care, nutrition help, and information on Medicaid Waive Facilities), and much more.
This agency is also a good place to simply ask a question about local eldercare services and senior care issues. We also offer help on Assisted Living Directory, only if you need it. We've worked with a group of great people knowledgeable in the assisted living industry, and who are familiar with the facility choices in Cleveland. Intro by D. Besnette
[Video] Learn Annual Resident Satisfaction Survey Scores – Cleveland
See how each facility in Cleveland scored in the State's Satisfaction Survey – including how many citations each facility has been issued. Also learn facility daily rates, payments/insurances accepted, & more!
Assisted Living & Senior Care Options for Cleveland
Address : 15435 Bagley Road Middleburg Heights, OH 44130
Phone: (440) 887-1125
888-981-6827Pricing & Availability
Map
Retirement Living
Assisted Living
Alzheimer's and Memory Care
Short Stay / Respite Care
On-Site Rehabilitation
Address : T3151 Mayfield Road Cleveland Heights, OH 44118
Phone: (855) 308-0877
1-877-616-7329Pricing & Availability

Levels of service available at Homewood Residence at Rockefeller Gardens:

Assisted Living
Alzheimer's & Dementia Care Community
"Several Legacy Health Services facilities offer assisted living services as part of a continuum of care"
Address : 12504 Cedar Road Cleveland Heights, OH 44106
Phone: (216) 371-0715
1-866-333-6550Pricing & Availability

Address : 5100 Marymount Village Dr Cleveland, OH 44125
Phone: (216) 332-1070
877-644-2963Pricing & Availability
Map
Assisted Living Services
Skilled and Intermediate Nursing Care
Rehabilitation Services
Memory Care Services
Address : 6765 State Road Cleveland, OH 44134
Phone: (440) 843-7800
866-981-5725Pricing & Availability

Assisted Living
Skilled Nursing
Respite Care
Address : 10064 North Church Drive Parma Heights, OH 44130
Phone: (888) 875-7275
877-644-2963Pricing & Availability
Map
Three homemade meals each day
Late evening snack
Beverage bar available 24 hours a day
All Free Utilities Except Phone and Cable TV
Kitchen and Appliances
Emergency Call System
24 Hour Maintenance and Security
Linens
Towels
Toiletries
Seamstress Services Available
Monthly Schedule of Events
Free Scheduled Transportation
Trips and Excursions – Fun!!
Errands as Time Allows
Our Monthly Newsletter "The Fireside"
Beauty Salon/ Barbershop
Medication Monitoring
Emergency Assistance From Our Caring Staff
24 Hour Nursing Coverage On-Site
A true Pampering Experience
Aromatherapy
Music
Gracious and affordable assisted living for active Seniors 55+
Address : 7821 Lake Avenue Cleveland, OH 44102
Phone: (216) 634-7444
888-723-8284Pricing & Availability
Map
Address : 7766 Broadview Road Cleveland, OH 44134
Phone: 216-447-8909
866-666-1057Pricing & Availability
Map
"Offering assisted living, memory care, short-term stays"
Looking For Further Information?
Need More?
Check out four non-commercial, state-sponsored sites and Ohio facility research tools. These sites are not to be missed, as they offer some of the most comprehensive, straightforward assisted living and facility information for Ohio statewide!
1-877-616-7329Pricing & Availability

[Video] A short video on the Western Reserve Area Agency on Aging
One of the best, non-commercial agencies to seek help, find out about senior programs and services in Cleveland, or to just ask a question!
Assisted Living Directory has helped 1000's of families (including our own!) to connect with great care facilities! You can read our personal experience here!
866-981-5725Pricing & Availability

See a 'Street View Photo' of facilities below that have a 'map' link. Once you click the map, click on the photo within the maps page, and you will be able to take a 'virtual drive' down the street that the facility is located on! A great way to check out the facility, and it's surrounding area!