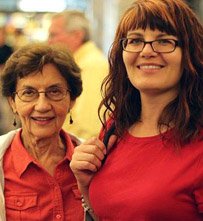 We've tried hard to be different, with our approach to assisted living, and the information we provide. Most notably, we allow each facility we list to be contacted directly. Most other 'senior sites' don't do this.
We also believe that it is important to highlight other useful and trustworthy sources of senior care information. For Buffalo, we'd like to introduce you to it's Local Area Agency on Aging – which, for Buffalo is the Erie County Department of Senior Services (see the video below). Here, you'll find support, assistance and programs geared toward's Buffalo's seniors, families and caregivers.
This agency and department also provides an extremely useful "Adult Homes Listings" guide which includes Buffalo's assisted living facilities. This guide comes in a 'pdf' format which is printable.
We've also listed facilities on this page – all may be contacted directly, and safely.
Facility information includes the facility/home's size (capacity), direct contact information, and the facility's website address if available. Additionally, this guide will indicated whether the facility is for, or not-for-profit.