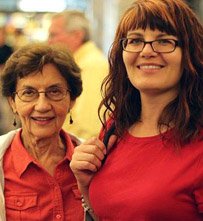 Brockton,Massachusetts
This section of. Assisted Living Directory showcases the assisted living facility and other senior care options that are found in Brockton, Massachusetts.
***Each facility listed here may be contacted directly and safely. We also include numerous state resources and sites to help you to further your research!
Great sources of support and information for Brockton's seniors, families and caregivers:
One of the most helpful first-stops you can make if you are researching assisted living or senior care is to your Local Area Agency on Aging – or your city's Council on Aging. For Brockton, this is the Brockton Council on Aging. "The Council on Aging offers, through its staff and volunteers, easy access to an array of general programs, information, and socialization opportunities to seniors 60 years of age and older."
I've also listed other helpful sites and state-sponsored databases and search tools for Brockton on this page, as well as our Massachusetts main page! Intro by D. Besnette
[Video] Learn About A Great Interactive Map of Tucson's Assisted Living Facilities
[Video] Brockton, MA Assisted Living: 3 Great State-Sponsored Research Sites
Video Produced by Assisted Living Directory
Assisted Living Facility & Senior Care Options for Brockton
List Your Facility any licensed facility in Brockton is welcomed here!
See a 'Street View Photo' of the facilities in this section by using the 'map'
Learn which facility in Brockton have immediate availability:866-333-6550
866-315-1354Pricing & Availability

Heights Crossing
35 Christy Pl
Brockton, MA 02301
(508) 580-4300
1-877-616-7329Pricing & Availability
Map
At Heights Crossing, we've mastered the art of living well while offering the highest quality assisted living
Old Colony Elder Services, Inc.
144 Main St
Brockton, MA 02301
"…offers a comprehensive array of specialized programs which have been developed to address the unique situations and circumstances elders face."
Phone: (508) 584-1561
1-866-333-6550Pricing & Availability
Map
Mary Cruise Kennedy Senior Center
10 Father Kenney Way
Brockton, Mass. 02301
HOURS:
Monday-Friday
9 a.m. – 4 p.m.
PHONE: (508) 580-7811
866-666-1057Pricing & Availability
Map
Additional Support
***Learn facility & care home cost & fees using the Massachusetts Senior Care Assn. search tool. This is another great way to also learn about facility options in Brockton!
Assisted Living Directory has helped 1000's of families (including our own!) to connect with great care facilities! You can read our personal our personal experience here!
888-723-8284Pricing & Availability