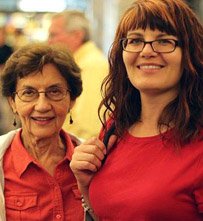 Bowling Green is home to a good number of assisted living facilities that we've listed on this page – each may be contacted directly and safely
We are guessing have already spent some time researching care options, and you've probably come across one, or several of the other senior care sites out there that stop short of allowing you to actually contact, or get in touch with the facility directly. We think this is a questionable practice, and we offer our site visitors help – only if you need it.
We also have no problem sharing other great resources, and sources of facility data or senior care support.
For Bowling Green, we really recommend that you take a look at their Area Agency on Aging – which is the Barren River Area Agency on Aging / ADRC. Here you will find Alzheimer's Respite and Adult Day Programs; Medicaid Waiver information; Family Caregiver Support; Long Term Care Ombudsman Services, and much more. For programs details and information, call the ADRC at 270-782-9223 Intro byD. Besnette
Senior Care & Assisted Living for Bowling Green, KY
An alternative to traditional assisted living, in-home care can be a long-term solution, or can help you or your loved one while you are researching facility options.
1-877-616-7329Pricing & Availability

445 Middle Bridge Rd W Bowling Green, KY 42103
(270) 842-5433
888-723-8284Pricing & Availability
Map
We offer the security you need, knowing were here 24/7, if and when you do need us.
981 Campbell Ln Bowling Green, KY 42104
(270) 746-9600
1-877-616-7329Pricing & Availability
Map
Assisted Living
Respite/Short-Term Stays
2643 Chandler Dr Bowling Green, KY 42104
(270) 842-2626
866-315-1354Pricing & Availability
Map
1561 Newton Ave Bowling Green, KY 42104
(270) 842-1611
877-644-2963Pricing & Availability
Map
2365 Nashville Road Bowling Green, KY 42101
(270) 842-1641
877-345-1716Pricing & Availability
Map
Alzheimer's / Dementia
Hospice
Assisted/Senior Living
2945 Smallhouse Rd Bowling Green, KY 42104
(270) 842-0004
1-877-616-7329Pricing & Availability
Map
1030 Shive Ln Bowling Green, KY 42103
(270) 781-6784
"…a 114 bed personal care home located just off Scottsville Rd., in close proximity to Greenwood Mall"
1-866-333-6550Pricing & Availability
Map