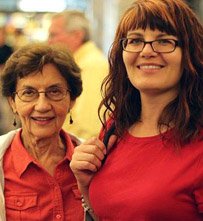 This section of Assisted Living Directory highlights the assisted living facilities and care homes found in the Greater Boston area.
The facilities that are listed here may all be contacted directly, and safely!
Our video highlights 3 very important state resources that will help you to find assisted living facilities in Boston. You will learn which facilities offer care to low-income seniors, and which options are best for those with Alzheimer's or Dementia.
Another great resource for you to keep in mind is the Area Agency on Aging for the City of Boston. This site and resource provides an excellent not-for-profit, local set of services, programs and resources for Boston's seniors, families and caregivers. If you simply feel lost, or feel like you are not getting good information or answers elsewhere, this agency can help!
For assisted living in Boston, we've included most, if not all licensed facilities in the metro area on this page, as well as video tours as they become available! Intro by D. Besnette
2 Complete Facility Lists: Cambridge, MA Assisted Living
[Video] 3 Great State-Sponsored Assisted Living Research Tools for Boston
Video Produced by Assisted Living Directory Our quick video tutorial will highlight 3 non-commercial, state research tools that offer detailed information on Boston's assisted living facilities. Learn about low-income facilities, Alzheimer's and dementia care, and costs.
Boston Featured Facilities, Services and Video Tours:
[Video Tour] The Gables at Winchester Senior Living
A luxurious senior living community located just outside of Boston. This video tour/slideshow offers numerous views of the inside of The Gables, with it's many social areas, dining spaces, exercise room, movie theater, and much more.
You'll be impressed at what this beautiful facility has to offer.
Call Directly: 780-756-1026
877-345-1716Pricing & Availability

Springhouse Independent and Assisted Living Video
Springhouse, a nonprofit organization, offers assisted living care and independent living in Boston, located the Jamaica Plains section of the city. Nestled on 13 acres of conservation land with a wildlife bird sanctuary.
This excellent video tour shows numerous views of both the interior and exterior grounds of this facility, including testimonials, and 'peeks' into the many activities and programs offered at Springhouse.
Call Directly: (617) 522-0043
866-981-5725Pricing & Availability

Assisted Living & Senior Care Options for Boston
***Tip: For the facilities below that have a 'map' link, choosing it will take you to a street view photo of the facility, an interactive map, as well as the ability to take a 'virtual drive' down the street the facility is located on!

Join our Google+ Community & Discussion Group!
888-502-2057Pricing & Availability

"…a 48 unit assisted living community adjacent to Epoch Senior Healthcare at Chestnut Hill"
615 Heath Street
Chestnut Hill, MA 02467
Number of Units: 48
AL Monthly Cost Range: $5050 to $14500
(617) 244-6400
1-866-333-6550Pricing & Availability
"…a brand new state-of-the-art Memory Support Assisted Living community "
1380 Columbia Road
Boston, MA 02127
Number of Units: 38
AL Monthly Cost Range: $3450 to $5350
617-268-5450
888-981-6827Pricing & Availability
Map
Welcome to Deutsches Altenheim!
"…Offering 62 attractive apartments in a wide range of sizes and floor plans"
2220 Centre Street
West Roxbury, MA 02132
Number of Units: 62
857-547-2000
888-985-4427Pricing & Availability
Map
"…We are pleased to offer the MorningStar Program, a secure memory care program for individuals with Alzheimer's and related dementias"
1-877-616-7329Pricing & Availability
Map
Other on-site amenities include

Spacious Apartments with private Kitchenette and Bathroom
Spacious Community Room with Large Screen Television, Game Tables, and Stereo System
Wheelchair Accessible Transportation
Visiting Physician
Concierge Services
Laundry Facilities
Beauty/Barber Salon
Free Parking
General Store
63 Parker Hill Avenue
Boston, MA 02120
Number of Units: 90
(617) 975-0110
Springhouse blends the comforts of gracious country living with the sophistication of resort-style services and atmosphere. Peacefully nestled on thirteen acres of conservation land just minutes from Boston's cultural, educational and medical centers, Springhouse has 135 modern apartments and offers three living options to meet your particular needs and lifestyles.
Springhouse is located at:
44-46 Allandale Street
Jamaica Plain, MA 02130
Phone (617) 522-0043
888-985-4427Pricing & Availability

"…Graciously situated on three acres of grounds in Boston's scenic Emerald Necklace "
434 Jamaica Way
Jamaica Plain, MA 02130
Number of Units: 66
617-983-2300
888-723-8284Pricing & Availability

44 Allandale Street
Jamaica Plain, MA 02130
Number of Units: 84
(617) 522-0043
888-502-2057Pricing & Availability

"…a nonprofit organization"
Independent
Assisted Living
and Alzheimer's Care
"…premier Independent Living, service-enriched Assisted Living and a state-of-the-art Compass Memory Support Neighborhood"
1190 Adams Street
Boston, MA 02124
Number of Units: 85
617-298-5656
888-723-8284Pricing & Availability
Map
Susan Bailis Assisted Living Community
Some of our features and services: All of the comforts of home
352 Massachusetts Avenue at St. Botolph Street
Boston, Massachusetts, 02115
617-247-1010
888-985-4427Pricing & Availability
Map
Other on-site amenities include

Personalized service plans tailored to meet each resident's unique needs
Fine dining w/ 3 meals daily
Beautiful dining room
Monthly apartment lease fee & all utilities
Three delicious meals served daily in our dining room
Weekly housekeeping and laundry flat linen service
24-hour building security
On-site heated underground parking for residents and guests
Use of community rooms for events with family and friends
Social and cultural programs
24-hour on-site personal care
Personal care assistance including help with dressing and personal appearance, bathing and showering, mealtime and incontinence care, reminders for medication, housekeeping, and personal laundry
24-hour emergency response system
Individual wellness plan, including an exercise program
Assistance arranging transportation to medical appointments
Semi-annual health assessments
Other Relevant Senior Services for Boston
Veronica Smith Senior Center
20 Chestnut Hill Avenue
Brighton, MA 02135-3214
(617) 635-6120
Additional Support
Questions about Facility Costs or Availability? 866-333-6550
There are 3 excellent state (non-commercial) sites and resources that offer facility search tools for assisted living facilities in Boston, and Massachusetts. These are all excellent ways to further your research, and to find out which facilities offer care for low-income seniors in Boston, and what facilities cost per month.