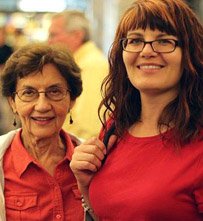 community that offers most anything you'd want or expect from a big city.
Boise in so many ways surprises people who visit it for the first time. My first visit was back in the '90's when I lived in Idaho for a short spell, and although the city has grown since then, I've been told that it has also continued to evolve in many positive ways.
Seniors also have a bounty of things to like about Boise, and it is becoming a sought-out destination for many of Idaho's seniors who are looking for great care, plentiful assisted living and senior care choices, and a substantial community of supportive 'senior peers.
* One significant difference from our site from many other senior care sites is that with us, you may contact the facilities on this page directly.There is no 'mystery' as to where your information might be going. We also provide ways to answer questions, or to get help if you need it!
***Be wary of these questionable tactics used by many other assisted living sites.
We've listed many of Boise's assisted living facilities on this page, and whenever possible,video tours. Intro by D. Besnette