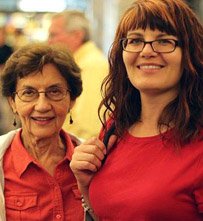 Arlington is home to a solid number of assisted living facilities and residential care homes, which we've listed here.
Every facility on Assisted Living Directory may be contacted directly and safely!
Arlington's seniors, families and caregivers are also served by the Arlington Agency on Aging, which offers numerous services, and avenues for assistance. It should be considered an excellent 'first stop' for any senior care question, caregiving challenge, or elder issue. "The Arlington Agency on Aging is part of a national network of over 670 Area Agencies on Aging established under the Federal Older Americans Act."
To learn more about the many ways that these agencies can help you and your family, please visit our overview of Area Agencies on Aging.
Arlington Assisted Living: Featured Facilities, Video Tours & Services
Non-medical home care can, at times provide an alternative to traditional assisted living care, as well as offering care in the short-term as you are looking for and researching assisted living for a loved-one who needs help before the actual move takes place. A sampling of the services provided may include: Housekeeping; errands; shopping; feeding assistance; safety supervision and more.
Caregivers Available: Live-in: 24 Hours/Day, 7 days per week. Live-Out: 4 hours/or More/Day.
Call: 703-596-5302
888-723-8284Pricing & Availability

Assisted Living & Senior Care Options – Arlington
Brookdale (Emeritus) at Arlington is an assisted living community that is centrally located in Arlington a short drive from Ballaston Common Shopping, as well as medical services such as Virginia Hospital Center
3821 Wilson Boulevard Arlington, VA 22203
703-294-6875
866-315-1354Pricing & Availability
Map
Retirement Living
Assisted Living
Alzheimer's and Memory Care
Short Stay / Respite Care
Senior Day Programs
On-Site Rehabilitation
"Located within an established residential neighborhood, Sunrise of Arlington is located just minutes from downtown Washington, D.C., local shopping malls"
2000 N Glebe Rd Arlington, VA 22207-2223
(703) 524-5300
877-345-1716Pricing & Availability
Map
Assisted Living
Alzheimer's Care
Short Term Stays
"Sunrise at Bluemont Park is conveniently located on Wilson Boulevard in Arlington, VA, … close to major shopping, dining, and other services"
5920 Wilson Boulevard Arlington, VA 22205-1554
(703) 536-1060
866-666-1057Pricing & Availability
Map
Assisted Living
Alzheimer's Care
Independent Living
Short Term Stays
"Just one block from the Ballston Common Mall and the Metro in Arlington, Virginia, The Jefferson is a condominium retirement community making a lasting impression in senior living."
900 N Taylor St Arlington, VA 22203-1858
(703) 351-0011
866-981-5725Pricing & Availability
Map
Services and care options offered:
Independent Living
Assisted Living
Nursing/Rehabilitation
Alzheimer's Care
Home Care Services
2000 5th St S Arlington, VA 22204
(703) 310-7200
1-866-333-6550Pricing & Availability
Map
Additional Support
Find Assisted Living in Arlington that fits YOUR needs!
We can quickly do a search for you to provide you with a personalized list of assisted living facilities in Arlington that fit YOUR needs, budget and personal situation!
Often times, the need for assisted living comes up very abruptly, or without much warning. Other times, you may be looking for a family member from out of town, or state, and you may not know anything about the local Arlington market.
Our advisors work directly with you, for free, and have established relationships with many of the facilities and administrators in Arlington.
We'll also tell you if there may be any discounts at any facilities that are not available to the general public!
We encourage you to try our assisted living locator service. There is no obligation and it is completely free. It is backed by qualified, highly experienced senior care consultants!
Look Up Facility Inspection Reports – for facilities in Arlington using state data and resources. This is also an excellent, trusted way to find care.
2700 S Lang St Arlington, VA 22206-3106
(703) 228-6970
866-981-5725Pricing & Availability

5722 Lee Hwy Arlington, VA 22207-1455
(703) 228-0555
888-502-2057Pricing & Availability

3829 N Stafford St Arlington, VA 22207-4512
(703) 228-5285
1-877-616-7329Pricing & Availability

"The Virginia Department for the Aging fosters the independence and well-being of older Virginians and supports their caregivers through leadership, advocacy and oversight of state and community programs, and guides the Commonwealth in preparing for an aging population."
Local Phone: :(804) 662-9333
888-981-6827Pricing & Availability