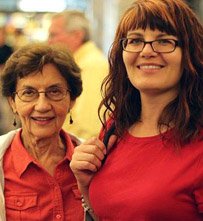 Arlington, tucked neatly between Fort Worth and Dallas, offers it's own array of wonderful assisted living facilities and senior care options. We've listed them on this page, and each facility may be contacted directly, and safely (unlike many other assisted living sites).
We've also included a number of facility video tours on this page!
Great sources of further information and support:
We always recommend becoming familiar with your Local Area Agency on Aging if you are researching senior care, or if you are in a long-term care environment (or a family member is). For Arlington, this is housed under the North Texas Council of Governments site – which is the Area Agency on Aging of North Central Texas.
Here you will find a multitude of services and supports, including: Benefits Counseling; Care Coordination; Caregiver Support; Home Delivered Meals, Transportation services for seniors, and so much more. This agency works to assist seniors living at home, as well as those who reside in a long-term care facility such as assisted living.