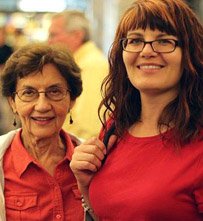 Did you know that the State of Texas identifies with four different types of assisted living facilities? There are Type A, B, E, and Adult Foster Care.
In general, Type A facilities are for seniors or residents who require minimal assistance. Type B are for those who need more help than the 'minimal level' as offered in Type A. "Type E facilities are similar to Type A but are limited to no more than 16 beds, and are not required to have the same type of fire alarm system that Type A facilities are."
The last category is Adult Foster Care, or Type C – which "are 4-bed facilities that meet the minimum standards and rules for enrollment in the DADS Adult Foster Care home program."
You can learn about each type, as well as take advantage in the state's Long Term Care Reporting System site, which also has a fantastic search tool for senior care facilities statewide in Texas, as well as for Fort Worth.
Additionally, Fort Worth is covered by an Area Agency on Aging – the Area Agency on Aging for Tarrant County (AAATC) offering a plethora of services geared towards Fort Worth's seniors, families and caregivers.
The facilities listed on this page may all be contacted directly and safely. Several video tours also appear on this page!
Two Essential State Sites & Agencies for Assisted Living Data – Fort Worth
Video Tutorial Produced by Assisted Living Directory
Learn facility inspections, health and safety violations, how facilities compare to the Texas State average, current facility inventories in Tarrant County including affordable/accessible senior housing.
Assisted Living & Senior Care Options for Fort Worth

Autumn Leaves of Fossil Creek
4501 Silver Sage Drive
Fort Worth, TX 76137
(817) 849-8000
800-291-3930Pricing & Availability
Map
5417 Altamesa Boulevard
Fort Worth, TX 76123
(817) 292-8886
800-279-6671Pricing & Availability
Map
Independent Living
Assisted Living: Ongoing help with daily routine within a private, homey setting Memory Care: Specialized cognitive activities and interaction within private apartment living
Respite Care
Hospice Care
Adult Day Care
6201 Plaza Parkway Fort Worth, TX 76116
(866) 293-8646
800-287-1593Pricing & Availability
Map
Assisted Living
Alzheimer's & Dementia Care Community
2698 South Hulen Street Fort Worth, TX 76109
(817) 766-4550
800-291-3893Pricing & Availability
Map
Retirement Living
Assisted Living
Memory Care
Short Stay / Respite Care
On-Site Rehabilitation
5100 Randol Mill Road Fort Worth, TX 76112
(817) 451-8001
800-291-3930Pricing & Availability
Map
Senior Living
Assisted Living
Skilled Nursing
Rehabilitation & Therapy
Home Health
Hospice Services

Mirabella Senior Living
4242 Bryant Irvin Road Benbrook, TX 76109
(817) 763-0088
1-800-278-9122Pricing & Availability
Map
Assisted Living
Memory Care
6151 Bryant Irvin Road Fort Worth, TX 76132
(817) 292-2288
1-800-287-1593Pricing & Availability
Map
Assisted Living
Alzheimer's & Memory Care
Short-Term Stays
2601 Tandy Avenue Fort Worth, TX 76103
(817) 535-1253
800-307-2172Pricing & Availability
Map
Fort Worth, TX
(817) 440-4768
Fairly Priced
Multiple Floor Plans and Amenities
24-Hour Staff
Medication Monitoring
Homemade Meals
800-308-7898Pricing & Availability

2151 Green Oaks Road Fort Worth, TX 76116
(866) 880-7199
800-287-1593Pricing & Availability
Map
Additional Support
To see a comprehensive database of all Type A and Type B facilities located in Fort Worth, please visit the State of Texas' Long Term Quality Reporting System Website and it's provider database – where you will also be able to view facility inspections and investigations reports.
Hi everyone – this is David, I'm the editor for Assisted Living Directory.
I know that researching assisted living for a loved-one is stressful and time consuming, and often leads to more questions than answers. I took part in helping to research care for a family member when she became ill, and I quickly realized that our family needed help from a qualified expert.
I put our 'advisors' to the test, and used their experience, knowledge and connections to sort through a lot of the questions, hurdles, and options.
You can read about my experience using this service in our blog.
This service is especially helpful if you are doing senior care research for a friend or loved one remotely (from outside of Fort Worth).
Our advisors are trained and qualified to help you, and to answer your questions about assisted living and long-term care in Fort Worth and Tarrant County.