Almost daily I get questions about which facilities accept Medicare and or Medicaid.  The tricky thing is that many facility websites don't include cost or payment options, making research a little more time-consuming.
However, I am glad to report that for seniors and families in New Jersey, there is a quick and easy way to find out which facilities accept:
Medicare
Medicaid
or are Private Pay.
This is done through the State's Department of Health website.  You can search by city, county or enter a specific facility name to find out what type of funding they accept:
http://nj.gov/health/healthfacilities/index.shtml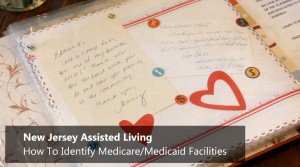 You can also find out more about costs and funding options for senior care on our assisted living in New Jersey page.