Hi everyone, this is David with Assisted Living Directory, I am the owner and founder for our site.  I've put this page together as a place to contact expert, qualified and experienced senior care consultants who help with unique or complex needs for New Jersey residents.  I have used this service personally for one of my family members who had a really complex situation, and I am so glad I did (you can contact these great folks below. They've been doing this for many years, and are highly qualified…and free!).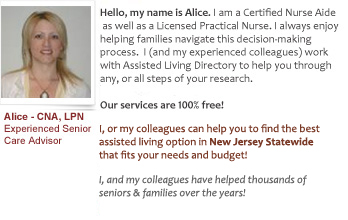 One of the things that I have learned over the years is that many families have pretty complicated and unique situations when it comes to finding appropriate assisted living care for a loved on.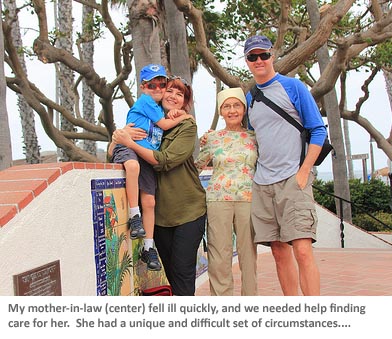 I had the same experience this year with a family member of mine.  She was 81 years old, and out of nowhere, her health went downhill to the point where she needed a feeding tube, and specialized care, ideally assisted living.   My wife and I were out of state, and her situation really made it complicated and difficult.  Many facilities won't accept someone on a tube, and we were running out of time to get her out of her house and into a care home.
My situation is not unique.  Many families are dealing with complex issues like Alzheimer's, or perhaps a combative or difficult parent, or possibly financial issues, or difficulty paying for assisted living.
My solution was to get help.  Expert help, so I ended up working with a great group of senior care consultants who have been in this industry for a long time, and whose sole purpose is to help families like mine, and yours – absolutely free.   It saved me so much time, aggravation and confusion, and they were able to identify facilities that were a match for my family member, and answered all of my complex questions about her situation.
If you are a New Jersey resident, and you are looking for any type of senior care for someone you care about: assisted living; Alzheimer's Care or other memory care; independent living, or you just aren't sure…and especially if you have a complicated or unique situation – I really recommend getting help from experts who know senior care in New Jersey.   There is no cost at all to do so.
 Take Advantage of Real, Qualified Experts – There's Never A Cost!
• We will help New Jersey seniors and families through tough or complex care situations
• We have already worked with many of the care facilities throughout New Jersey, and have a per-established relationship with them
• We may have access to discounts the public does not
• We will research laws, regulations and facility guidelines for you
Assisted Living Directory's editor and founder is proud to have worked with this great group of people for his search for care for a family member!