Additional Senior Care Options for Tucson

Join our Google+ Community & Discussion Group!
Learn More
A DESERT CASITA ASSISTED LIVING HOME

2770 NORTH VAN BUREN AVENUE
TUCSON, AZ 85712
Phone: (520) 298-2400
Map

ABELLA MANOR SENIOR CARE, LLC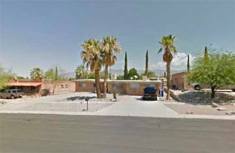 8162 EAST SLATE RIDGE DRIVE
TUCSON, AZ 85715
Phone: (520) 207-2536
Map

AKRES DEL CIELO ASSISTED LIVING FACILITY, LLC
5450 WEST AJO HIGHWAY
TUCSON, AZ 85735
Phone: (520) 883-5417
Map

AGUILERA ASSISTED LIVING HOME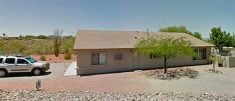 4740 WEST VIA AGUILERA
TUCSON, AZ 85745
Phone: (520) 743-1865
Facility ID: AL8316
License: AL8316H
Provider Type: ASSISTED LIVING HOME-DIRECTED
(702) 438-5024
Map

ALMA'S HOME CARE ASSISTED LIVING, LLC
4322 EAST 6TH STREET
TUCSON, AZ 85711
Phone: (520) 406-1790
Map

ALOHA ASSISTED LIVING HOME, LLC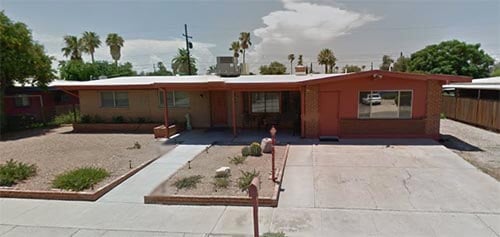 8260 EAST VICKSBURG STREET
TUCSON, AZ 85710
Phone: (520) 207-0306
Map

AMERICA'S ASSISTED LIVING HOME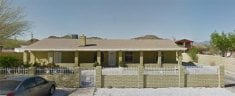 2340 WEST DAKOTA STREET
TUCSON, AZ 85746
Phone: (520) 441-9621
Map

Angela's Assisted Living II, LLC
A family run assisted living home providing most of the services you would find in a nursing home; however, it is in our home allowing us to give your loved ones more personal attention. We invite you to become a part of our growing family!
Angela
angelastinger@cox.net

Amber Lights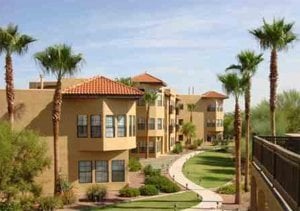 Retirement Community & Assisted Living Amber Lights is a beautiful assisted living facility located in northwest Tucson, which offers both independent and assisted living. The Amber Lights property is a resort-style setting with 120 residences. You'll enjoy amazing views of Tucson and the Catalina Mountains. Zip Code: 85704
(520) 498-0668

Arizona Dream Catchers
We are dedicated people who establish an environment that is comfortable, caring, friendly and warm. Our trained and certified staff has the ability to accommodate the different stages of care an individual may require. Our standards are high, ensuring that everyone is well cared for and the directives of their Care Plan are met.
Nila Horton
520-400-6942
Atria Bell Court Gardens

Retirement Community & Assisted Living Amenities and Services Include:


24 Hour on site staff


Scheduled transportation 7 days a week


Complimentary covered parking and individual storage units


Fitness gym with certified instructors offering senior fitness programs, including Tai Chi and Yoga


2 Chef prepared meals/ Extensive menus/Room service


Large heated swimming pool and spa


Complimentary after dinner cordial bar in living room


Weekly housekeeping


Fully furnished guest suites available for visitors


On-site Home Health Care and Physical Therapy available


12 different floor plans to choose from - all with full kitchens and balconies


Rated "Top Ten" nationally in Resident Satisfaction scores


Uniformed on-site security


Historic mansion includes all common areas including library, game rooms, movie room, sunroom, large living room


Highly rated, "Engage Life" activity programs resident business center with high speed Internet computers and printer
Zip Code: 85710
(520) 886-3600

Atria Campana Del Rio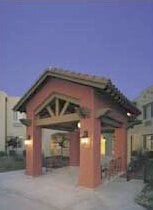 Alzheimer's Care & Assisted Living
Atria Camana Del Rio is an assisted living community in Tucson, Arizona that is situated on five acres at the base of the stunning Santa Catalina Mountains.
Zip Code: 85718
(520) 299-1941
Atria Valley Manor Assisted Living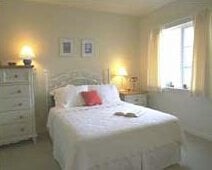 Retirement Community & Assisted Living


Amenities and Services Include:


Smoke detectors monitored around the clock


24-hour monitored emergency call system


Private patios


Mail delivery to your front door


One main meal and continental breakfast are included


The Oasis Dining Room


Restaurant-style dining and lots of choices


Bi-weekly housekeeping and linen service included


Scheduled transportation to the grocery; doctors' appointments and banks


Outings include trips to the library/mall/drug stores and more


Efficiency to spacious two-bedroom and two-bathroom apartment homes


A full activities program including exercise classes/wellness clinics/ bingo/speakers/entertainment and songfests
Zip Code: 85712
(520) 886-7937

Best Tucson Assisted Living Homes!
San Nicolas Living has been providing professional assisted living services in Tucson, Arizona since 1998. Our innovative approach includes providing Natural Light, Organic Foods, Weekly Out trip Adventures, Friendly and Qualified Staff, Physician and state praised quality of care. All provided in a warm family setting!

Christiaan
christiaan @ sannicolasliving.com
Canyon Crest Assisted Living & Memory Care Community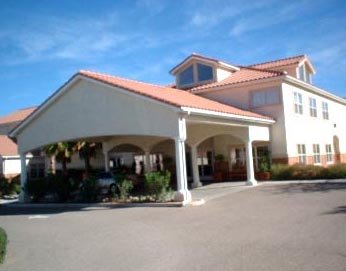 A loving and caring community, Canyon Crest offers Assisted Living and Memory Care.

Services and amenities include, but are not limited to:


3 delicious meals served daily


24-hour specially-trained on-site staff


Engaging activities


Apartment maintenance


Weekly housekeeping and linen service


Scheduled transportation


All utilities paid* (Phone and Cable TV may or may not be included)


Emergency call systems in each apartment


Modern fire detection systems

In addition to the basic services offered, Canyon Crest also has several personal assistance services available (additional charges apply). These services may include an individualized care plan, mealtime reminders, incontinence care, assistance with medication management, and other services.

Canyon Crest also offers Respite Care for those who may only need to stay for a few days or weeks.

Small pets ar welcome!

8151 E Speedway Blvd
Tucson, AZ 85710
(520) 722-8400
Carestone at River Centre
Assisted Living
Amenities and Services Include:


24-hour on-site staff


Medication supervision


Bathing and dressing and grooming assistance


Activities planned by a full time director


Three meals daily


Scheduled transportation


Exercise programs


Kitchenette in all rooms


All utilities except private phone and cable fees


Housekeeping and linen services all in beautiful surroundings
Zip Code: 85750
(520) 529-7100
Cascades of Tucson
Retirement Community & Assisted Living
Amenities and Services Include:


Carefree, Active Living and Personalized Assisted Living


Eastside location convenient to medical facilities, hospitals, shopping and dining.


Pool and therapeutic spa


Scheduled transportation to meet your needs


Spacious floor plans with patios/balconies, courtyard and pool views and ample exterior storage


On-site beauty/barber salon


Full activity and recreation program


Library with computer center


Two dining rooms featuring Chef prepared entrees. Guests are always welcome!


Respite Care for short term stays available.
Zip Code: 85710
(520) 886-3171

Catalina Vista Care Home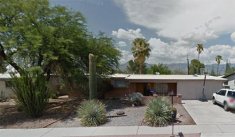 7821 E Adams St
Tucson, AZ 85715
(520) 298-2129 phone
Map

Corona de Tucson, Arizona - Ocotillo Preserve Assisted Living
Ocotillo Preserve provides quality personal care in a private 4000sqft home, by trained staff. Situated on 4 acres of beautiful desert surrounding. Ocotillo Preserve offers a home like environment with a residency level set at five so each of the residents can get individual attention.

Ocotillo Preserves all-inclusive rates include:


Spacious rooms with walk-in closets


Three delicious, well-balanced home cooked meals served daily


Snacks available throughout the day


Weekly housekeeping and daily trash removal


Weekly personal laundry (except dry-cleaning)


Daily activities; physical fitness, creative, social, learning, and spiritual activities and programs


Trained staff available 24 hours a day


CableTV/Internet throughout


Mediaroom/Library


Personal hygiene and grooming


Dressing and clothes selection


Medication management


Continence management


Showering or bathing


Mobility and transferring


Monitoring of safety
Lori
OcotilloPreserve@yahoo.com

Court at Tucson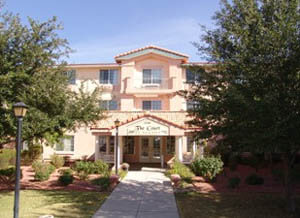 Alzheimer's Care & Assisted Living The Court at Tucson is an assisted living community that offers a homelike setting and a professional, cheerful staff who greet you every day.
Zip Code: 85718
(520) 299-7755
Desert Serenity...a home your family can be proud of.
Desert Serenity. Desert Serenity is located 132 E. Ajo Way, in beautiful Tucson Arizona. We are dedicated to providing each resident with genuine care and compassion. We happily assist with daily living while maintaining the integrity of our residents. We strive to be the best home for you and your loved ones. We offer a home your family will be proud of. This transition in life can feel overwhelming. It is our privilege to make sure this process occurs as smoothly as possible for both the family and resident. Assisted living homes can be great alternatives to large facilities. Our home offers a close tight knit community and family environment.

Located across from the Veterans Hospital, our 1600 sq ft home offers 5 private rooms.
We are also located only 2 blocks away from fire and police stations.
Giselle
mydesertserenity @ hotmail.com
Epoch Assisted Living At Ventana Canyon
5660 N Kolb Rd
Tucson, Arizona 85750
(520) 577-6940
Map

Fairwinds - Desert Point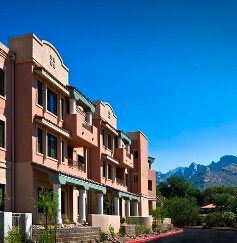 Retirement Community and Assisted Living "Quite simply, at Fairwinds - Desert Point, it's your life, on your terms. We help make it all possible. Come join us for Five-Star Fun.
Zip Code: 85737
(520) 498-1111
Forum at Tucson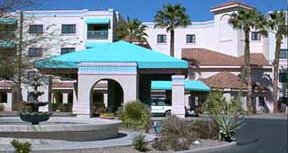 Nursing Home, Alzheimer's Care, Retirement Community, Assisted Living
"...choices of apartment floor plans, restaurant-style dining, housekeeping services, exercise and wellness programs, and much more, you are given independence and options" Zip Code: 85712
Website

Freedom Inn Ventana Canyon (A Brookdale Senior Living Community) Assisted Living
Freedom Inn at Ventana Canyon provides our residents with lifestyles, housing, care and services in comfortable surroundings combined with exceptional amenities, programs and care. Ventana Canyon is a beautiful, natural area of Tucson that is away from the hustle and bustle of the city. Zip Code: 85750.
Call Directly 877-712-9838
Handmaker Jewish Services for the Aging
Nursing Home, Alzheimer's Care, Retirement Community and Assisted Living


3 meals per day


Mountain views


Beauty / barber shops


Library / computer room


Great room / special events
Zip Code: 85712
(520) 881-2323
HearthStone Manor Assisted Living Home

9221 E Dolores St.
Ph. 520-396-4779
Fax 520-777-6636
ALH6203
Map

Oasis at El Corral Assisted Living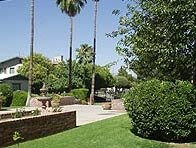 A local, family-owned and operated home to Tucson seniors for over 20 years. The Oasis is centrally located in Tucson, and offers choices of affordable apartment studios set in a beautiful garden surrounding. This is a facility where small pets are welcome! Basic services and amenities include:


Nurse on staff


Consulting pharmacy


24 hour supervision


24 hour emergency call system


Room check every 2 hours after 10:00pm


Three home-style meals per day plus snacks in our dining room


Fully furnished rooms


Utilities except phone and cable


Daily housekeeping


Weekly personal laundry


Fresh ice delivered to your room


Apartment maintenance and repair


Daily scheduled activities


Routine transportation


On-site library


On-site movies

There are also a number of extra services available which include: Nurse consultations, room service, escort and companion service, and supervised bathing.

2721 N Oracle Rd
Tucson, AZ 85705
(520) 624-1771

Santa Catalina Villas (A Brookdale Senior Living Community)
Santa Catalina Villas provides a full range of choices for today's seniors.


Nursing Home


Alzheimer's Care


Retirement Community


Assisted Living
Zip Code: 85718
877-725-0217
Serenity adult living
We are dedicated people who establish an environment that is comfortable, caring, friendly and warm. Our trained and certified staff has the ability to accommodate the different stages of care an individual may require. Our standards are high, ensuring that everyone is well cared for and the directives of their Care Plan are met.

Nila Horton
520-400-6942

Visit our website for further details about our care and locations in Tucson.
Sterling House on East Speedway (A Brookdale Senior Living Community)
Assisted Living
Unique Features:


Intimate setting provides access for individuals with limited mobility


Emergency response system in each resident's room


Resident assistance center enables caregivers to provide necessary services with privacy and dignity


Holistic approach; specific staff are responsible for assisting with all aspects of an individual's needs


Outdoor amenities include patios, raised gardening beds, and walking paths


Furnishings, window and wall treatments are carefully selected
Zip Code: 85710.
Call directly: 877-713-2751
Sunrise at River Road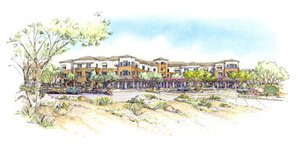 Alzheimer's Care & Assisted Living


Homelike exterior architecture


Comfortable community areas
Zip Code: 85718
(520) 888-8400
The Fountains at La Cholla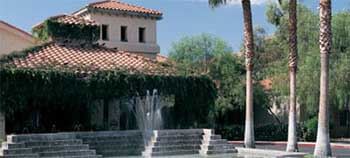 Alzheimer's Care & Assisted Living The Fountains at La Cholla offers extraordinary full service assisted living - it's Arizona's award-winning, full service community.
Zip Code: 85704
(520) 797-2001
Via Elegante Luxury Assisted Living at La Cholla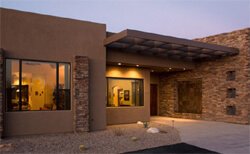 Assisted Living
"Recognizing that quality of life involves much more than quality of care, we focus on health, wellness, care and environment to create the Via Eleganté difference" Zip Code: 85704
(520) 293-3280
Honestly Great Care
Venezia Place is an assisted living home on the Northwest side of town in Tucson, AZ. We are licensed for 10 residents and can provide all three levels of care. Aside from providing a safe home and furnished bedrooms, our experienced staff truly enjoys caring for all our residents. We offer affordable rates,private and shared rooms. Call for more information.
Phone: (520)797-6933
AL8309H
Oro Valley
Clare Bridge of Oro Valley (A Brookdale Senior Living Community)

Alzheimer's and Dementia Care Community
Unique Features:


Our community offers a home like environment, which is ideal for individuals with memory loss.


Emergency Response system 24x7


State of the art fire safety system


Handicapped accessibility


Library


Full-service salon offers hair styling, manicures, pedicures, facials and other skin treatments.


Outdoor, Enclosed Courtyard


Outdoor Gardening Areas


Full service dining room


Private Dining Room - offers a more intimate setting for celebrations with friends and family


Spacious Family Room

Clare Bridge of Oro Valley
10175 North Oracle Road
Oro Valley, AZ 85704
Call Directly: (877) 712-9794

Looking For Further Information?

Learn facility inspections and violations reports for facilities throughout Arizona, including Tucson. This is also an excellent, non-commercial way to further research care options!
Assisted Living Facilities & Senior Care Options in Tucson, Arizona (AZ)