Learn Facility Availability:
1-866-333-6550


Assisted Living Directory
has been in service for over
11 years
! Learn how
Our Site is Different!
Learn something new today in
Assisted Living Directory's Blog!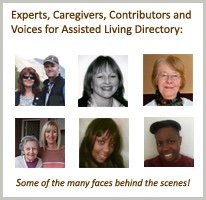 Local Arizona Senior Care Help

Hello, My name is Nita I am a certified and local senior care advisor. I am based in Arizona, and I am here to answer your questions!
1-877-687-4988
(A Free Service)

Who we work with & why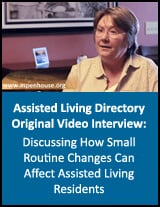 Popular Help Pages:
Sanitation and Food Safety in Assisted Living - Who Regulates It?
Being An Assertive Senior - Getting Your Questions Answered!
ALTCS and Covering The Cost of Long-Term Care: Our Survey of Arizona Facilities & How To Find Communties That Accept ALTCS
Learn About Arizona's Assisted Living Regulations: & How To Get A Printable Copy!
How To Find Medicaid Certified Assisted Living: Arizona Statewide
3 WAYS TO FIND SMALL-TOWN/RURAL ASSISTED LIVING IN ARIZONA: Comprehensive State Lists & Data
How To File A Complaint Against An Arizona Facility: Quickly & Anonymously
The 10 Most Common Facility Citations: A Few Surprises Here
Our Top Advice for Anyone Searching For Assisted Living
Facility Inspections & Citations - Arizona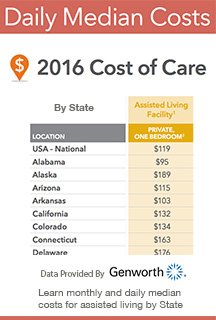 Arizona Assisted Living Homes Association (AALHA):
Phone: 1-888-400-9044
P.O. Box 21752
Mesa, AZ 85215
Elder Abuse:
Report suspected abuse by calling 800-677-1116
Keep up with our future videos! 253,000 + views and counting!
Assisted Living Tidbits
Good questions and comments that we have received about Oasis and assisted living:
I may be interested in placing my elderly father in your facility. Can you tell me:
• How long have you been open?
• How many residents do you have?
• What is the average age of your residents?
• What is your staff to resident ratio?
• Is there a waiting list for residency?
• Does each resident have an individual apartment or is it group living?
• Do resident have access to religious services?
Thank you in advance for this information.
Q: Do you accept VA Housebound benefits? I am inquiring on behalf of my parents who are in need of immediate placement. My step-father is in VA hospital and cannot be released to my mother unless she has help.
Q: I am looking for an ALTCS eligible assisted living home for my mom and dad that will accept private pay for the fist year or so. - Elia
Q: Looking for a place for my 90 year old mom. She is recovering from losing her husband of 51 years. She is currently at another facility in independent living but is needing more help. Exploring other possibilities. We live off of Tangerine and La Cholla and your location would be perfect. - April
Q: Are pets allowed? My friend is relatively young (68) with MD, but has 2 small elderly dogs. She can no longer live on her own, but refuses to give up her pets. - Susan
Don't be fooled by the Questionable Tactics used by many assisted living sites

Assisted Living Directory has a No Spam Guarantee!