Additional Senior Care Options for Albuquerque:
***Great Tip: Did you know that almost always, you can find a photo of an assisted living facility even if they don't have a website, or 'online presence?' By choosing the 'map' for each facility listed below, you'll be taken to an interactive map where the facility is located, and most often, you'll see a 'street view' photo of the facility. You will even be able to use the map to take a 'virtual tour' down the street where the facility is located! It's a wonderful way to get an idea of what a facility looks like, and what the surrounding neighborhood and area is like!
Learn Facility Surveys, Inspections & Deficiencies!

Join our Google+ Community & Discussion Group!
Learn More
ALBUQUERQUE GRAND SENIOR LIVING
Address: 1501 TIJERAS NE
ALBUQUERQUE NM 87106
Capacity: 50
Phone: (505) 842-1972



Map

ATRIA VISTA DEL RIO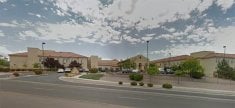 Address: 1620 INDIAN SCHOOL ROAD NE
ALBUQUERQUE NM 87102
Capacity: 294


Independent Living


Assisted Living


Memory Care
Phone: (505) 242-3370



Map

Beehive Village Albuquerque [Video]
Includes family/resident testimonials, and numerous views of the interior/exterior of the facility. Offering a more intimate environment than larger, more crowded facilities! (505) 234-1218


Brookdale Place Valencia [Video]
A wonderfully-done video tour of this Brookdale Place property in Albuquerque, including an introduction by Irene Weatherfield, Executive Director, as well as numerous resident and family testimonials. 877-925-1037


CARESTONE ASSISTED LIVING
7101 EUBANK NE
ALBUQUERQUE NM 87122
Capacity: 116
Phone: (505) 797-8600



Map

CAREFREE LIVING

10916 JUAN TABO PLACE NE
ALBUQUERQUE NM 87111
Capacity: 46
Phone: (505) 299-8000



Map

CASA DE ROSA ASSISTED LIVING
(505) 897-2322


10127 GUADALUPE TRAIL NW
ALBUQUERQUE NM 87114
Capacity: 40
Map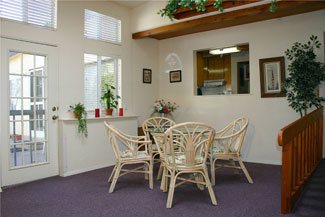 "Come feel the difference a home environment can make"
Services include:



Safe family-style environment


Social peer group


Daily on-site activities


Community activities


Home-cooked meals and snacks


Laundry service


House cleaning


In-house professional hair/beauty care


Arrangements for visiting health specialist


Consulting R.N. and pharmacist


Medication management


Open, realistic family communication


Interaction with volunteer groups


Staff paging system


Arrangements for transportation


Arrangements for various community outings and services

614 Palomas Dr NE
Albuquerque, NM 87108-1628



Website

Fairwinds - Rio Rancho - Retirement Community / Assisted Living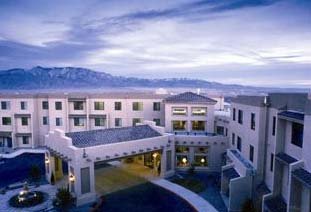 "Three-story building, situated in a residential setting, with views of the Sandia Mountains. We are proud to be managed by Leisure Care who leads the industry in the development and management of elegant retirement communities that are all about Five-Star Fun"
920 Riverview Drive SE
Rio Rancho, NM 87124
(505) 896-3000


Life Spire Assisted Living

Aspire to fulfill Life's Aspirations We are a 12 bed Home Like assisted Living environment, Located on the West Side of Albuquerque. In a community thriving with life, we welcome you to home that provided 24/7 staff, a R.N. on staff,trained and dedicated staff. definitely a place to call home. Please call or visit us at 9151 High Assets Way NW
Visit us on the web at www.expressionsoflifeinc.com


Brookdale Place of Albuquerque

4910 Tramway Ridge Dr NE
Albuquerque, NM 87111-8200


Assisted Living


Alzheimer's and Dementia Care
877-925-1035



Map

The Woodmark at Uptown
"Over two acres of lush landscaped grounds frame the beautiful European four-story Assisted Living residence."

Amenities include:



Elegant dining room


intimate private dining room to entertain your family and friends


family room/media center


24-hour beverage and snack bar


well-stocked library


fitness center


activity center including kitchen and game room


enclosed courtyard
and beauty/barber salon

7201 Prospect Pl NE

Albuquerque, NM 87110-4238



Website

Need More?

Additionally, the City of Albuquerque offers a Department of Seniors affairs that covers the city, as well as Bernalillo County. This office offers assistance to seniors (actually, young seniors 50 and older) as well as a wide range of services and opportunities to promote healthy aging, participate in stimulating classes designed for seniors, or attend a special event. There is an activities catalog provide by the department that details the programs and services available. There is a small annual cost for membership, and allows seniors to use the half-dozen senior centers around the city.
Aside from our information here, there are a number of other trustworthy ways to find facilities in Albuquerque. For starters, we recommend checking out the NM Dept. of Health's Provider Search Tool which offers comprehensive information on assisted living facilities throughout Albuquerque. You'll learn facility size (an important consideration) and learn about those valuable citations and inspections, as detailed in our video. Additionally, we recommend looking at the New Mexico Social Services Resource Directory site, which also has an assisted living search tool, and will display Alzheimer's and memory care communities as well!
Assised Living Tidbits:
Did you know that in 2007, Albuquerque was listed as the sixth fastest growing city in the U.S. by the US Census Bureau?
There are many possible reasons for this - Albuquerque's climate is almost always sunny and dry, with low relative humidity. Bright, warm sunshine defines the area, with Albuquerque averaging more than 300 sunny days a year. Albuquerque also has a growing economy - The city lies at the center of the New Mexico Technology Corridor, where there is a concentration of high-tech companies, as well as government institutions. In addition, the geography and natural surroundings of Albuquerque are simply beautiful - with Sandia peak overlooking Albuquerque and the surrounding Rio Grande Valley. For these reasons, and many more, seniors are increasingly finding Albuquerque an ideal place to retire!
Interesting comments and questions that we have received about assisted living in Albuquerque, and senior care:
Q I am currently researching assisted living communities for my father. I am looking for information as far as the care of these facilities and I am looking into getting VA benefits to help cover the cost so I would need a community that accepts VA Benefits/Medicare/etc.
A great way to get answers to this question is to have a qualified advisor to help you. A CSA certified advisor can help you to sort through the many facilities in Albuquerque and zero-in on the ones that fit your criteria and budget! - ALD
Q: I am looking for some place my father can live in Albuquerque. He has dementia and is 74 years old. He has only medicare and does not qualify for medicaid. He has $1,700 a month social security, and that's all. I am going to go through his paperwork in two weeks when I come visit and pray he has some kind of policy to help out, but I doubt he does. Are there any places in that price range? I teach during the day, so can rarely speak on the phone. I can be reached easily by the email address, or can speak on the phone in the evenings. - Barbara
Comment: Betzi: You helped me year's ago with the placement of my mother-in-law. I have a 94 yr. old friend who is starting to think about assisted living and wanting to see what her insurance will pay ($117/day) and what facilities will take her insurance.
Comment: I am looking for a facility that will care for mother with a brain injury: 73 y/o, transfer between wheelchair and bed, responds to questions either yes/no or 4-5 words, dialysis, skin care important. Wants to continue dialysis. Please email. I can then call if facilities are available. She has Medicare / Medicaid.
Q: I am looking for a medicare/medicaid facility for my dad who we are moving here from out of state. He requires 24 hour help, as he is right side paralyzed and has not speech (currently). He suffered a stroke recently. We'd like to find a small facility on the West side of ABQ. I prefer email communication, but can call back if you give me good times to reach you. We are using several search routes. Thank you. - Connie
Q: This is for my mother in law, currently in a nursing home in Belen. A small facility, that accepts Medicaid for at least part of the cost is preferred. - Shondra

Assisted Living Facilities, Senior and Long Term Care in Albuquerque, New Mexico (NM)