Additional Senior Care Options for Phoenix

Join our Google+ Community & Discussion Group!
Learn More
Arizona most affordable assisted living facilities
Arizona senior care 23 has facilities all over Phoenix metro - All the facilities are clean, with beautiful rooms and many have small apartments too, with great care and a lots of FREE services. With house doctors and nurses, lab tests and xrays in the house, hair stylists, activities and more, we are working hard to satisfy our residents and their families. We urge you to call us and schedule a tour ! you will not be disapointed! Phoenix metro Arizona


A New Standard in Adult Care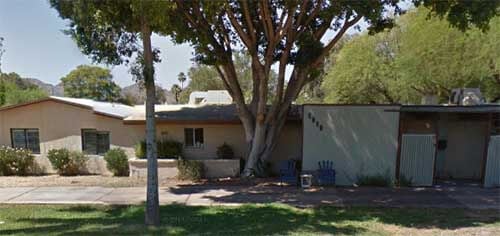 A locally owned and operated home that offers a safe, secure, and caring environment specifically designed to provide individualized care and exceptional service. Hacienda Granada is dedicated to providing a comfortable and peaceful environment for those with memory impairment or related dementias as well as assistance with activities of daily living.

Our carefully trained caregivers are chosen for their compassion. Their attentiveness in providing residents with the dignity they deserve allows each resident to continue to live as independently as possible. Hacienda Granada respects the individualized needs regardless of age, religion, physical, mental and emotional well being. We go above and beyond to provide the most appropriate care for each resident. Our focus is to find the strengths of your loved and assist them where there are weaknesses.

Respite care services are available to provide the caregiver some personal time away and give their loved one an opportunity to socialize. It can also provide an opportunity to get to know our professionally trained staff prior to becoming a permanent resident. The warm ambience at Hacienda Granada provides a loving and engaging living environment conducive to the feeling of peacefulness and security.



24 hour professionally trained staff


Assistance with showering/bathing, personal hygiene and dressing


Medication administration and management


Group and one- to- one specialized activities


Physician prescribed diets available


Healthy homemade meals


Variety of snacks available throughout the day


Patio for casual outdoor dining


Secured outdoor courtyards and garden area


Private rooms with private baths & semi-private rooms


Activities schedule daily to stimulate mind and spirit


Daily housekeeping


Laundry service
In-home services available: Home Health, Hospice Care, Quarterly RN visits, Religious services

Contact via phone: 602-952-1582 or stop by at: 4040 E. Highland Ave. Phoenix, AZ
Lisa Dorsey
A "OASIS" ASSISTED HOME CARE Oasis Assisted Home Care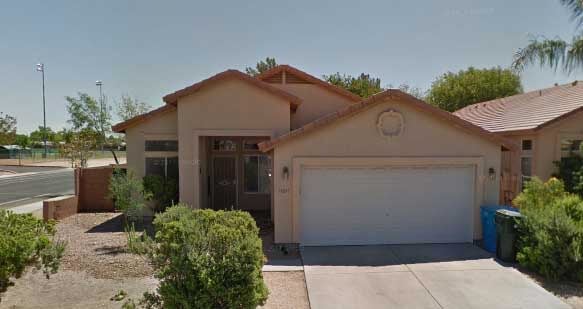 17647 N. 17th Street
Phoenix, AZ 85022
Cell 602-206-9649 (24 hrs/7days)
Office 602-354-5585
Fax 602-237-5343

Victor Joaquin
State Licensed Facility Care Manager / Owner

At Oasis Assisted Home Care, our homes are warm, comfortable and respectful establishments designed to provide safety, security and a relaxing social atmosphere with premium care. We believe that all individuals, regardless of physical ability or age, have the right to enjoy life to the fullest—free from worry in a safe and dignified family environment.

LEVEL OF CARE WE PROVIDE:


All Levels of care – supervisory, personal and directed With Dementia Care, Alzheimer's Care


With Diabetic Conditions


Hospice Care and Respite Care

At Oasis Assisted Home Care our trained professional care manager is a State Licensed Registered Nurse, and we have a 1-to-3 caregiver-to-resident ratio.
ACOMA ASSISTED LIVING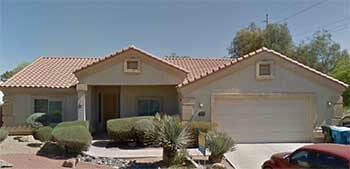 3142 EAST ACOMA DRIVE
PHOENIX, AZ 85032
Phone: (623) 414-9975
License: AL8546H
Map

Southwest Senior Care, LLC.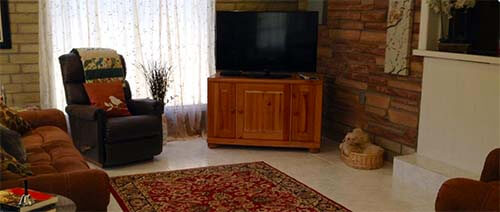 Southwest Senior Care, LLC. is an Assisted Living Residential Care Home that provides a safe, secure, and loving environment for those who can no longer care for themselves for various reasons. SWSC is licensed for 5 residents and is owned and operated by Colleen Russo, RN, BSN. Colleen has 30+ years of nursing experience in many areas including senior care. Her true passion and life long dream has been to provide quality long term care while preserving dignity for the aged, including those afflicted with Dementia and Alzheimer's Disease.
With a 1-5 resident to staff ratio, our residents are guaranteed to receive personalized care and companionship. We offer a variety of daily joyful activities, memory care activities, delicious home-cooked meals and snacks, 24 hour awake staff, assistance with ADL's including incontinence care, wound care, medication monitoring, Long Term Care, Individualized care plans, daily vital signs, pet therapy, exercise, hair dressing/barber services, massage therapy by LMT, Hospice Services available, Respite Care, onsite devotional services, transportation to medical appointments, and much more. Please contact Colleen to schedule a tour.
Thank you. 602-796-1945
AL9697H
More Information
Paseo Highlands Assisted Living Home Excelent care in a family like enviroment!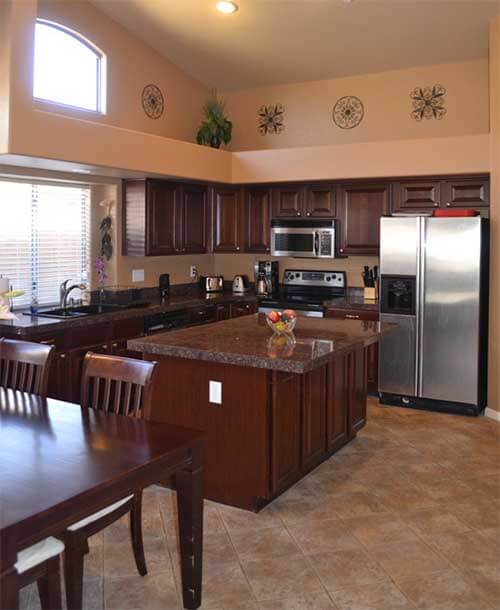 Admision: Tony
Phone: 480-365-8547
3134 W Adobe Dam Rd
Phoenix, AZ 85027
Phoenix Arizona

AMY'S SENIOR LIVING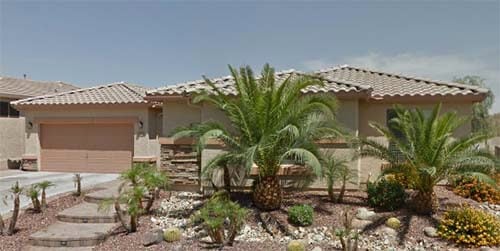 6528 WEST BROOKHART WAY
PHOENIX, AZ 85085
Phone: (623) 476-2625
License: AL6669H
Map

BEAUTIFUL BEGINNINGS ASSISTED LIVING HOME, LLC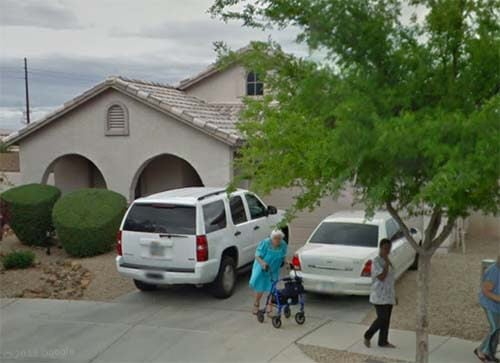 2819 SOUTH 73RD DRIVE
PHOENIX, AZ 85043
Phone: (623) 418-8313
License: AL8474H
Map

Bethesda Gardens Assisted Living Community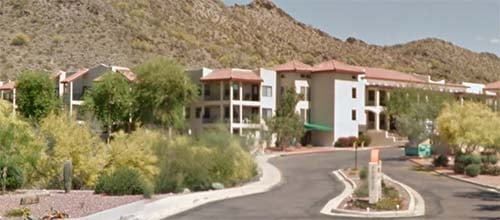 (602) 765-4000
13825 N Cave Creek Rd
Phoenix, AZ 85022 - 6178


Assisted Living and Memory Care
Map

CHARLESTON CORNER ADULT CARE HOME LLC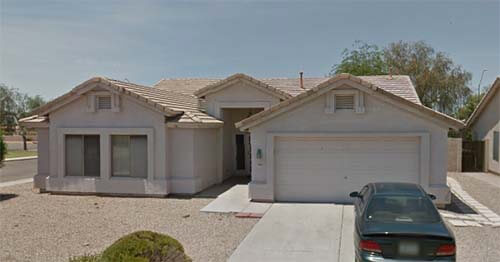 18006 NORTH 6TH DRIVE
PHOENIX, AZ 85023
Phone: (602) 595-5627
License: AL5728H
Map

Desert Comfort Assisted Living Home in Phoenix Arizona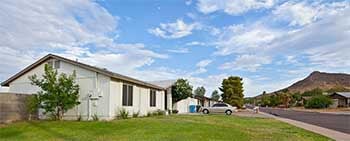 Specializing in all levels of care, Desert Comfort Assisted Living caters to each of its residents needs with quality assisted living services backed by experience. Our lovely assisted living home is licensed for five residents and is available with private and semi private rooms. Here, residents enjoy delicious home cooked meals prepared daily with healthy ingredients that improve our seniors' appetite and administer them better health through exceptional nutrition. Violeta Farcas is the managing owner of Desert Comfort and has been providing long term care in Arizona over a decade, she knows what it really takes to offer quality assisted living with dignity and respect. If you think your loved one deserves a warm and caring environment, where each of his or her needs are cared for with the highest level of care, we invite you to come and experience the atmosphere and peace of mind that Desert Comfort Assisted Living Home provides! Call Violet at 602-359-5136
Violeta

EVA'S ADULT FOSTER CARE HOME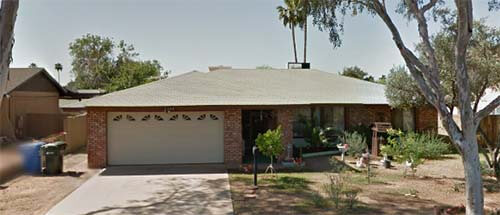 3145 WEST BUTLER
PHOENIX, AZ 85051
Phone: (602) 995-5313
License: AL5513F
Map

Freedom Manor Assisted Living Home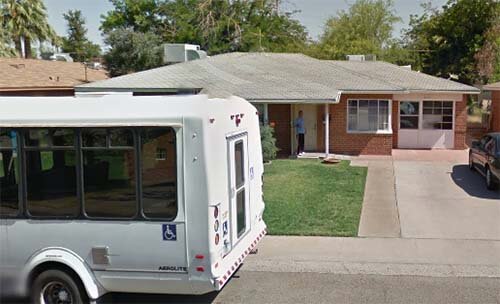 (602) 956-5556
2524 E Heatherbrae Dr
Phoenix, AZ 85016 - 5668
Map

Gabriel's Home Care
Small Group Home providing services for four residents. Group Home Owner/Manager is a Hospice Social Worker.
623.907-3941/602.300-6770. Located in the West Valley near Avondale,Buckley,Litchfield, Phoenix.
Angelle
Tolleson , AZ

Grace hill adult care where caring is our priority

Personalized Care Plans


Skilled Care Givers 24- hours a day


Supervised


Personal and Directed Care to meet the unique needs of every resident.


On-call RN.


we offer unique programming specific to the need of our Alzheimer's or Dementia residents.


3 Delicious,Home Cooked Meals and Nutritious Snacks a day


Private or Semi-Private Rooms are available Medication Administration.


Holiday / Birthday Celebration


Social & Recreational Activities


Daily laundry and housekeeping so our residents look and feel their very best.


Assistance with dressing,bathing and personal grooming.


Salon & Barber services are available.


Pharmacy services are available.


Transportation services are available or can be arrange.
If you have a need we will do everything possible to work for you.

Daniela


HAPPY VALLEY ASSISTED LIVING HOME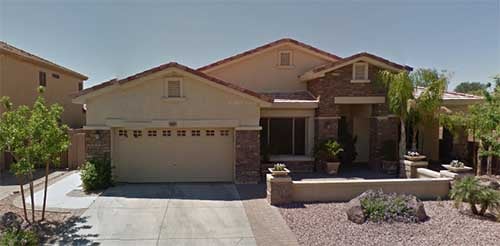 26808 NORTH 24TH AVENUE
PHOENIX, AZ 85085
Phone: (602) 740-1084
License: AL6765H
Map

Loving Care home in the East Valley
Gayle's Manor is a top premier care home in Phoenix, Arizona.
Gayle's Manor is truly dedicated for one on one care in its small and loving facility. The care is unbeatable.
Please call Joni anytime (602) 330- 8965

MAGGIE'S HOUSE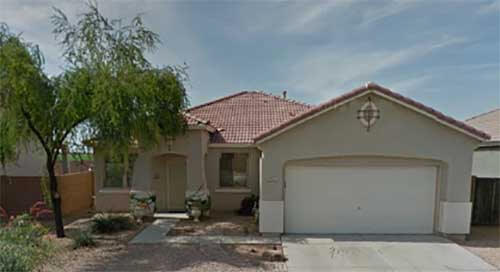 9513 WEST MINNEZONA AVENUE
PHOENIX, AZ 85037
Phone: (623) 792-8955
License: AL8410H
Map

NORTH VALLEY ASSISTED LIVING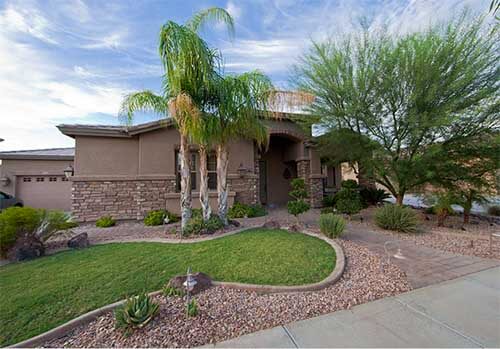 2410 WEST DESPERADO WAY
PHOENIX, AZ 85085
Phone: (602) 410-0501
License: AL5948H
Map

Providing Care with Love, Dignity and Respect Dionne's Assisted Living, Llc,
located in Phoenix, Arizona provides the following services: Assisted Living and Micro-Community: Residential Care Facility. It accepts private payments. The Dionne's Assisted Living, Llc has a very good hospital, St Luke's Medical Center, located nearby, which scored a 81 out of 100 in its most recent Medicare review.

The Dionne's Assisted Living, Llc's nearest hospital is 6 miles away. The zipcode (85044) in Arizona, where Dionne's Assisted Living, Llc is located, has a below average safety rating based on recent crime statistics. There are 126 similar care providers within a 10 mile area.

Dionne's Assisted Living, LLC is an assisted living facility. Assisted living facilities are an apartment-style habitat designed to focus on providing assistance with daily living activities. They provide a higher level of service for the elderly which can include preparing meals, housekeeping, medication assistance, laundry, and also do regular check-in's on the residents. Basically, they are designed to bridge the gap between independent living and nursing home facilities. When thinking about how to pay for care, assisted living facilities are generally less expensive than nursing homes, if assisted living is a viable option for your loved one.

Also, Dionne's Assisted Living, LLC is a Micro community, which means it is a smaller senior community. It is a Residential Care Facility. Some people prefer it for its smaller less institutional setting.

For more information, contact:
Teresita Dionne (owner/manager)
Cell: (602)214-2299
Tel: (480)699-4571
Teresita Dionne
SHERIDAN GARDEN ASSISTED LIVING HOME
SHERIDAN GARDEN ASSISTED LIVING HOME BILINGUAL -ENGLISH- SPANISH CULTURALLY AND LINGISTICALLY COMPETENT. FAMILY ORIENTED. EXPERIENCED CAREGIVERS.
STATE LICENSED. PRIVATE PAY AND ALTEC INSURANCE
SUPERVISION 24/7. ASSISTANCE WITH HYGIENE, MEDICATION, LAUNDRY, ETC.
CARLOS


SOUTH MOUNTAIN ASSISTED LIVING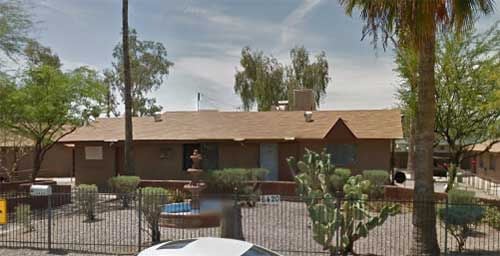 6420 SOUTH 22ND STREET
PHOENIX, AZ 85040
Phone: (602) 276-3883
License: AL0069C
Map

Voted BEST in Arizona for 3 years!
Luxury assisted living at the Arizona Country Club for just 10 seniors, each with private bedrooms, private baths, and garden patios. Our affordable month-to-month rental is ALL inclusive, with no hidden 'extras' of any kind.
Walter


Additional Support

Assisted Living Directory
encourages you and your family to check out the
Assisted Living Provider Search tool
which is featured on the
State of Arizona's Department of Health
website, for further facility research. We show you how to use this tool, and also how it can tell you each facility's
inspections and survey findings
by the State - extremely valuable information to have!
Assisted Living Facilities in Phoenix, Arizona (AZ)