Find Assisted Living in - Certified Senior Care Advisors
Our certified consultants will help to identify your assisted living needs, and help you through every step of the process. Our Advisors have received their Certified Senior Advisor certification to earn their expertise in . Our service is 100% free to you!
---
3 Easy Steps In Finding The Best Senior Care In Your Area
Our Senior Care Consultants Will Perform:
Step One- The Assessment/Interview
Identify your loved one's care needs and preferences
Identify personal preferences/location
Identify hobbies and lifestyle preferences
identify budget preferences
Step Two- "Matching Needs & Preferences"
They will then "match" all the information from Step One and narrow down your options to 3 or 4 pre screened and CarePatrol approved care providers.
Step Three- Tour Our Recommendations
Our Senior Care Consultant can personally bring you to our recommendations for a tour (much like a realtor does) or if you would rather go by youself, we can arrange the details of your tour accordingly.
We Can Help You To Find Assisted Living & Memory Care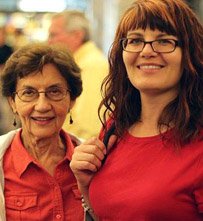 Written By: D. Besnette - Founder/Editor for Assisted Living Directory
Summary: I went through the process of trying to find care for my mother-in-law several years ago, and I know first-hand how difficult the process can be. Although my site, and others were a great resource, I knew I needed expert guidance, so I relied on one of our site's own placement advisors, and it was such a great help.
Give us a Call!
Assisted Living Directory has contracted with experienced and qualified placement advisors that can help you to find:
Research From Our Site!
We include valuable State-supported websites and contacts on our city/state pages!
Our short video on how to learn what you can expect to pay for assisted living, nursing homes, and home care - by state.
Video produced by Assisted Living Directory