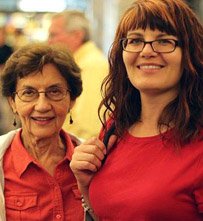 This page serves as a starting point for your research into Woodward's assisted living facility options and senior care homes.
The facilities listed here may all be contacted directly, and safely.
An additional, recommended agency is the Area Agency on Aging under the Oklahoma Economic Development Authority (ODEA). This agency offers Woodward seniors and caregivers a place to learn about services and supports, including: Transportation; Planning Services; Ombudsman support; Advocacy and so much more, in an effort to improve quality of life issues for all seniors in Woodward.
Woodward Assisted Living: Featured Facilities, Video Tours & Services
Providence Place
The company of friends, the comfort of gracious amenities and the security of personalized services await you at Providence Place.
Contact us at 1109 Downs Ave., Woodward, OK, 73801
877-345-1716Pricing & Availability
Learn More
Assisted Living & Senior Care Options – Woodward
Crystal Wood Assisted Living
"Crystal Wood Village Assisted Living Center is not a nursing home. Designed for energetic seniors, we have a caring staff to offer help with everyday living, such as dressing, bathing, and taking medications."
2608 Reardon Rd Woodward, OK 73801
(580) 256-4001
Additional Support
Questions about Facility Costs or Availability? 866-333-6550