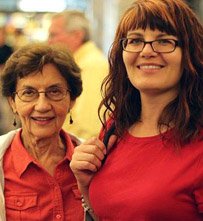 Summary: I am frequently amazed at how how little some people believe they have to do to get a job – whether it's to be a caregiver, nurse, CNA, LPN, or anything else. I also see some general differences with how the current generation of potential employees treats a job search, as opposed to my generation, which is a bit more old-school. I talk about some of these differences, and what applicants and potential employees can do to set themselves apart, and to secure a position in the assisted living industry or caregiving fields – or anywhere else. Now, more than ever in this compromised job-market, applicants need to be on top of their game.
In reality, this article should be titled "How to NOT get a job as a Caregiver, Nurse or LPN." In my time as the editor for Assisted Living Directory, I have witnessed countless jaw-droppingly lazy, misguided, and hopeless ways that people attempt to get jobs in the assisted living industry or caregiving fields.

So, what do I have to offer for this topic, you might be wondering. Really, I have a handful of accomplishments that I can bring to the table that qualify me to advise people on fine-tuning, or overhauling their job-search strategy.
Firstly, I have had a lot (when I say a lot, I mean it) of jobs, and several careers in my life. Secondly, I have Never NOT gotten a job that I really wanted, or interviewed for. Thirdly, I have networked and gotten to know quite a few professionals in the senior care field, and I have a pretty good sense of what they are looking for, and what types of candidates are by-and-large looking for work, and how they are doing it. Fourth, I have been on both sides of the table – interviewer and interviewee. I have screened hundreds of people over the years, and I have a solid sense of what stands out in an interview – good or bad.

I am also from what I believe it the last generation who truly knew how to interview, prepare for interviews, and that were skilled in obtaining employment. From what I see, many (but not all) younger folks from this current generation lack the necessary networking skills, persistence and professional presentation that my generation, who is likely going to be doing the hiring – is looking for and expecting.This can, however, be an advantage for those applicants who shine, and who do all of the right things. We'll get to those items in a bit.
To start, here are a few things that I have seen commonly with the current job-seeking force that are absolute, don't-even-think-about-it No-No's if you expect to get a job anywhere.
1) Don't text the company asking if there are jobs available. Seriously. I have received text messages from brand-new graduates asking if there are any jobs available. On the surface, this is just annoying, and for me, my phone plan is a per-text plan, so chances are, if I don't recognize who the text is coming from, I am going to delete it. On a deeper level, it is a lazy shortcut that shouldn't even be acknowledged with a response, and says quite a lot about the sender.
3) Oh boy, the emails. Daily I receive emails from candidates looking for work. They usually are trying to e-mail a facility on my site, but often times, they contact our site directly, showing me that they didn't look very hard at what they were doing or who they were trying to get a hold of.
This method, although slightly less annoying than text, is still, to me – inappropriate, and your e-mail is likely to get sent to the trash bin, if it didn't already get flagged as spam, and sent to that folder. Again, a likely wasted effort.
Adding e-insult to e-injury, most of the e-mail solicitations for employment are a far cry from grammatically correct English and syntax, all capitals (bad) or all lower-case (just as bad). Sometimes, I wonder if my 7-year old is creating them just to get a reaction out of me.
Here are a very few many gems that have made their way to my inbox over the years.
"Ya'll have any jobs. I like taking care of old people"
"I am relocating to florida in january.Im looking for a job as a hha or soon after cna. I was licence for about 15 yrs then i let it go. i had licence 2 times.Now im thinking of it in florida. i love working with the older people. so i was just wondering if you have anything you may be able to offer." – SANDY
"please if i want to apply a job to your facility where should i do it.is it online or i walk into your facility?" – selina
Are you needing and CNA. I finish my class at the beginning of Aug and I am looking for a job. Thank U -Chantell
"wondering if u are hiring any cna im bilingual with alot of experience and wondering how to get job application" – lori
"I need a job." – Joan
"greeting!:)) i would like to inquire if there is a job vacancy for caregivers? I am a registered nurse who passed the board exam just last year , and is currently unemployed. I am willing to work as a caregiver in your respectable institution if you may so."
"I AM A CAREGIVER WITH 5+ YEARS OF EXPERIENCE WITH; ALZHEIMER'S, DEMENTIA, CANCER, HOSPICE, STROKE, DIABETICS, HYPERTENSIVE PATIENCES AND MUCH MORE. I AM LOOKING FOR CAREGIVER JOB"
"iam a utah cna certified relocating to orlando. do i need to be florida certified to apply for a job at your facility? – mari"
"CAN U GIVE ME JOB? TEXT ME BACK AT U CONVENIENCE. MY LAST JOB SUCKED."
If you are unable to identify what is wrong with the emails, and method above, I recommend that you keep reading…
3) If you do happen to get face-time with an employer, please shave, shower, and wear professional clothing. I have been in the 'interviewers chair' quite a bit in my life for several of the management positions I have held, and it astounds me still thatcandidates show up with 2-day old beards, tongue piercings, not showered, jeans and t-shirts, and smelling like last-night's midnight special.
I know, I sound old-school on this one. But, again, old-school is likely going to be judging you – so you have to play with old-school's bat and ball. You have every right to express yourself and your individual tastes, but believe me, when it comes to an interview, vanilla will win over rocky road every time. After you get the job and you have proven yourself as a worker, then you can start 'dipping your toe in the water' with your personal preferences, style and tastes.
4) Drama is not a good ingredient for any interview. I am not sure what compels interviewees to treat an interview like it's a counseling session. I've had interviewees start the session by telling me that they 'just broke up with their boyfriend and they were up fighting all night' or starting the interview with an off-color joke. No good. The last thing any company, assisted living home, or employer wants to deal with is a train-wreck employee. They are the weak morale-link, and employers will not be sympathetic to whatever tale-of-woe you bring in. Leave it at home.
Ok, enough on the don'ts – you get the idea. Bring your A-game in, and here's some advice on how to do it, and how to get the job you really want.
1) Spellcheck, and human-check. After you get your resume together, make sure to spell-check. Misspellings on a resume, or grammatical errors will almost always get your resume thrown to the bottom of the pile if they are noticed. ESPECIALLY in a field or position where precision is a life-or-death matter, such as administering medications in an assisted living home.

Having a trusted, intelligent human to look over your work will help to make sure your resume is readable, makes sense, and to "double-check the spell-check." Sometimes, spell-check can change the word into something spelled right, but not the word intended. For example, 'snacks' was changed to 'snakes' on one of my listing pages. Indeed, an amenity that says "Snakes are available all day" might turn a few potential residents away.
2) Don't email or text your resume, or job inquiry unless the company specifically invites you to do so. In my experience, most of these are deleted or ignored if they don't find their way to the spam folder first.
3) Call. A voice can go a long way to breaking the ice, and establishing a personal connection. Be overly positive, enthusiastic and polite. Ask direct questions such as "What is the process to be considered for employment" and "Whom can I request an interview with and when are they available."
4) Use your manners. Please and Thank You go a long way, and it amazes me how so many people forget these 'sandbox rules' and instead present a sense of entitlement, and being "owed" something by the employer. Never forget the power of Please!
5) Get in front of someone. If a phonecall doesn't work, try to get in front of someone, even if it is just for a minute. A visual (as long as you look sharp and professional…please refer to #3 on our 'don'ts list) goes even further than a voice, and is easier to remember for an employer than a generic-looking piece of paper with text on it (your resume). Ask "When is a good time for me to come back." Be persistent, but always ask the employer to call the shots.
6) Persistence. In my time as an interviewer, and employer, I almost always gave the job to a person who showed genuine interest, and was persistent with follow-up calls. Showing persistence, continued interest, and enthusiasm will keep you on the employer's radar.
7) Write a hand-written thank-you-note after the interview. REALLY, you mean write something? I do mean this. It's old-school again, but effective. There's something refreshing about 'penmanship' that adds to your personality, and how you are perceived by the company and interviewers.
8) Know who you will be serving. Relevant to #7 above, in the case of senior care, most of these folks still hand-write everything. Most seniors don't care to see your tattoos, piercings, texting skills, or new ipad.
9) Research the company before interviewing with them. Nothing is more impressive when an interviewee shows that he or she knows about the company, it's history, mission, and clientele. Being able to ask intelligent questions about a company, and offering answers to questions you might be asked about said company will show initiative, and that you have a sincere interest in working for them.
10) Be willing to start at the bottom, or in a position that isn't exactly the one you are applying for, just to get your foot in the door.

About a decade ago, when I was still working in the hospitality industry, and extremely burned out on it, I was ready for a change. I wanted to move, and get into the tech industry. I had researched where I wanted to live geographically, and where I wanted to work. There was a brand-new startup 'dot-com' that was just about the coolest-looking company I could imagine. I heard tales of gourmet coffee for the employees, a rock-wall next to the customer service area, personal massage for employees every Thursday, and an awesome benefits package. I wasn't worried about Craigslist, Monster or the other job boards. I wanted to work THERE – and that's what I was going to do. However, I had no experience with 'dot-com,' e-commerce, or anything else really that didn't involve serving food or managing busboys. Didn't matter to me though. I was going to work there one way or another.
I managed, through persistence, personal visits, and showing a genuine interest in the company, to secure an interview. This company, however, was pretty laid-back though, and the dress code for most of the employees was jeans, t-shirts and flip flops (you can imagine how it might be working at google or apple – same thing). I came in donning a suit and tie, and was almost giggled out of the building. The first thing the manager said to me was "if you are going to work here, you have to lose the suit and tie." I don't regret my choice, though. It's always best to go overboard on the 'professionalism' than under. He appreciated my effort.
He basically told me that although I have plenty of professional experience, I am not uniquely qualified for many of the techy-type jobs they had there. I replied that I will do ***anything*** just to get in the door, to learn, and to prove myself. He offered me the lowest-end position that he had – answering customer emails all day. I took it, and it was the best decision of my life. I did the absolute best job I could to be the most proficient e-mail handler the company had, and I was quickly getting noticed. My professionalism quickly got me promoted to bigger-and-better jobs, where I learned the ins-and-outs of the industry. My new skills eventually launched my 'career' into doing Assisted Living Directory.
I started at the bottom and never acted with entitlement. I had the confidence to know that I would do excellent, professional work. I knew it was a matter of time before someone noticed…and they did.
11) If there are no jobs 'available' offer to volunteer.Assisted living facilities are very often in need of volunteers to help with any number of daily caregiving tasks or routine jobs. This is a great way to profoundly show your interest, and to show the potential facility or employer 'what you've got.' Believe me, if they see what a great potential employee you might be, they will do everything they can to scoop you up. It may be only part-time to start, but, referring to #10 above, you can work your way into your desired position. Even if you are an LPN (Licensed practical nurse), or have a degree, each company and facility is different, and volunteering is a great way to 'dip your toe in the water' before committing.
A facility or administrator may require a background check if you are interested in volunteering. Offer to do one, and to pay for it. In my state, I recently did one to become a volunteer at my son's school, and it only cost $20, and took only a few minutes to complete. Again, this shows initiative.
12) Even if you don't get the job, send a thank you note for their time and consideration. There are plenty of times when the first-choice candidate backs out, and the next few in line are considered again. If you have left an impression, which is easy to do with a well-written thank-you note, you'll likely be reconsidered for the position.
13) You may have noticed that I have left out references to job boards and websites. Most people know how to use these, and I have never been a huge fan of them. I believe that you should identify which companies you want to work for, and pursue them whether they are hiring or not. Many companies, especially larger ones, don't openly advertise positions through popular media outlets. Figure out your dream jobs, and companies, and work your way down YOUR list.
Simply put, in the end, an employer is going to evaluate what he or she thinks she is going to get out of you as a worker. If you show that you are a polished coin, well spoken, and that you have put an effort into your interview, research, and follow up – you are going to stand out from the majority of the other applicants. If you come in disengaged, ill-shaven, with serious punctuation issues, and a sense of entitlement – it's probably wise to keep looking, and to re-evaluate your strategy.
Even in this slow-economy decade, there are still a great number of jobs to be had, and if you show some flexibility, and willingness to prove yourself, the job you want can be the job you get – eventually.