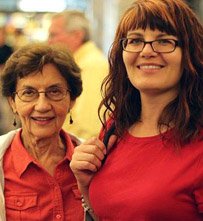 This page is dedidated to providing accurate information and photos on Texarkana's assisted living facilities and residential care homes for the elderly.
The facilities listed here may all be contacted directly, and safely!
Additionally, we encourage you to become familiar with the Ark-Tek Council of Governments, which serves as Texarkana's Area Agency on Aging. This agency provides additional services, programs and supports for Texarkana's seniors, families and caregivers. Intro by D.Besnette
Texarkana, Texas – Assisted Living Facilities & Senior Care
Two Video Tours of facilities in Texarkana and East Texas:
Methodist Retirement Communities on Youtube

Cornerstone Retirement Community on Youtube


866-666-1057Pricing & Availability

Cornerstone Retirement Community Personal Care Unit
A Methodist Retirement Community located in Texarkana
Home Health Service Aides
Physical Therapy
Occupational Therapy
Speech Therapy
Transportation
24 Hour Monitoring
& Much more!
4100 Moores Ln
Texarkana, 75503
(903) 832-5515
Total Beds/Capacity: 66
Type B Facility
877-345-1716Pricing & Availability
Map
Independent Living Of Texarkana LLC
3120 Smith St
Texarkana, TX 75501
(903) 831-3911
Total Beds/Capacity: 54
Type A Facility
888-981-6827Pricing & Availability
Map
Mshc Colonial Lodge Of Texarkana LLC
5001 N Elizabeth
Texarkana, TX 75503
(903) 792-0838
Total Beds/Capacity: 55
Type A Facility
888-723-8284Pricing & Availability
Map
Mshc The Oaks Assisted Living LLC
4317 Mcknight Rd
Texarkana, TX 75503
(903) 838-5001
Total Beds/Capacity: 80
Type A Facility
866-981-5725Pricing & Availability
Map
Mshc Whispering Pines Of Texarkana, LLC
5002 N Elizabeth
Texarkana, TX 75503
(903) 792-8014
Total Beds/Capacity: 55
Type A Facility
866-315-1354Pricing & Availability
Map
Sterling House Of Texarkana
4204 Moores Ln
Texarkana, TX 75503
(903) 838-3562
Total Beds/Capacity: 50
Type B Facility
888-985-4427Pricing & Availability
Map
Other relevant senior services in Texarkana, Texas
Area Agency on Aging
911 North Bishop Street
Wake Village, TX 75501-6245
(800) 327-4464
Senior Citizens Services-Texarkana
905 South Kilgore Street
Texarkana, TX 75501-6783
(903) 831-7696