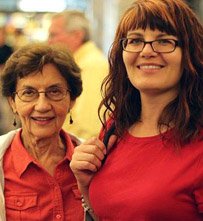 Although Quincy is really a part of the larger Boston area, we thought it should have it's own page, as there are numerous assisted living facilities in Quincy.
**The facilities listed on this page should be contacted directly, and safely.
Our video tutorial here will highlight three (actually four) great, state-sponsored sites that also list facility information. You'll be able to learn costs and expenses, which facilities are geared towards low-income seniors, and much more.
I'd also like to highlight is the Area Agency on Aging for the City of Boston..This site offers an excellent place for you to learn about senior programs in Boston, Quincy and the surrounding area, as well as a place to speak to a non-biased, state-employee to guide you to services or help that you might need. You'll also be able to learn about LTC Ombudsman support, caregiver support, and much more. Intro by D. Besnette
[Video] 3 Great State-Sponsored Assisted Living Research Tools for Quincy/Boston
Video Produced by Assisted Living Directory
We highlight three excellent state resources listing detailed senior care facility information for Boston and Quincy.
Assisted Living Facility & Senior Care Options for Quincy
"Our 42-unit assisted living community is in the heart of historic Quincy"
Address: 164 Parkingway Quincy, MA 02169
Phone: (617) 471-2600
877-345-1716Pricing & Availability
Map
Services include:

Three delicious and nutritious meals every day, served in our large sunny dining room or in one of our homey country kitchens
Housekeeping and linen service
Personal laundry and/or facility laundry service
Utilities/Individually controlled heating/air conditioning
Self-Administered medication management (extra fee)
Professional staffing
24-hour Emergency response system
Social, Recreational and Educational programs
Scheduled local transportation
Cable TV and telephone hookup (may require fee)
Daily personal care assistance: bathing, dressing, grooming (additional fee)
"…provides options for both Independent and Assisted Living"
Address : 99 Brackett Street Quincy, MA 02169
Phone: (617) 934-1189
Number of Units: 282
866-666-1057Pricing & Availability
Map
Levels of service available at River Bay Club:

Independent Living
Assisted Living
Supportive Services
"…an assisted living residence of 110 private apartments"
Address: 4 Seaport Drive North Quincy, MA 02171
Phone: (617) 770-3264
Number of Units: 110
866-315-1354Pricing & Availability
Map
"…a small residence located in an active, vibrant senior housing community"
Address: 540 Hancock Street Quincy, MA 02170
Phone: 617-773-1590
Number of Units: 39
1-866-333-6550Pricing & Availability

"The Atrium at Faxon Woods is a state-of-the-art Assisted Living residence designed exclusively for those with Alzheimer's and other memory impairments"
Address : 2003 Falls Blvd Quincy, MA 02360
Phone: (617) 471-5595
Number of Units: 60
888-502-2057Pricing & Availability
Map
Other Relevant Senior Services for Quincy
Mercio Senior Center
Address: 342 Washington St Quincy, MA 02169-5620
Phone: (617) 770-1313
Assisted Living Facility & Senior Care Options for Quincy

Check out three great state websites/data that offer facility search tools for assisted living facilities in Quincy Boston, and Massachusetts.
They are trustworthy, very comprehensive sites that are non-commercial in nature, and highly recommended!