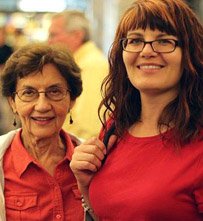 This page should include everything you need to research assisted living facility options in Ontario!
Each facility listed many be contaced (via phone, or email) directly and safely.!
Many other senior sites don't allow this, which we believe makes for a confusing user experience. For more options in this area, please see our Chino page!
We do offer ways for you to get help, or to ask a question, only if you need it. ver forced It's ne(some sites require their visitors to send in personal information to get simple information like a phone number – again, a questionable practice).
We also like to highlight other great ways to ask questions, or to find out about local services or programs. For Ontario, we encourage you to check out the Department of Aging & Adult Services for San Bernardino County (DAAS) which offers Family Caregiver Support, Information and Assistance for seniors, In-home supportive services, and much more! Intro by D. Besnette
[Video] 2 State-Supported Ways to Research Assisted Living in Ontario, California
Video Produced by Assisted Living Directory
Learn facility inspections, quality ratings, and how facilities compare to the State/National average!
Ontario, CA Assisted Living: Featured Facilities, Video Tours & Services:
Salverey Care is a licensed 6-Bed RCFE on a beautiful cul-de-sac in Ontario, CA. Owner Maria Sale guarantees 24/7 care for each and every resident.
866-315-1354Pricing & Availability

Contact Salverey Care Directly!
Additional Senior Care Options for Ontario
Address: 1031 N Euclid Ave Ontario, CA 91762
Phone: (909) 544-4868
877-345-1716Pricing & Availability
Map
Retirement Living
Assisted Living
Short Stay / Respite Care
On-Site Rehabilitation
Address: 1950 S Mountain Ave Ontario, CA 91762
Phone: (909) 983-0084
866-981-5725Pricing & Availability
Map
Independent Living
Memory Care
Assisted Living
Skilled Nursing
In Home Care Services
Address: 1435 W Rosewood Ct Ontario, CA 91762
Phone: (909) 986-0969
888-981-6827Pricing & Availability
Map
Additional Support
Find Affordable Assisted Living & Memory Care in Ontario
* How To Look up Facility Quality Ratings California Statewide!
Qualified, knowledgeable and personal assitance. We can help you with any, or every step of your research process. This is a free service.
866-315-1354Pricing & Availability