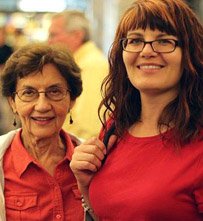 Whenever I research a page or city for our site, Assisted Living Directory, I always start by asking myself the question "What would I want to know?" I've been to plenty of other assisted living sites, which often times stop short of offering the 'essential' information, such as direct contact information.
This is by design, so they can attempt (through usually questionable tactics) to get your personal information.
So, direct contact information for facilities – that's a big one. I also think that we have the responsibility to share with our users other excellent resources and sources of facility and senior care information.
For Norfolk, we encourage you to become familiar with their Local Area Agency on Aging. This would be the Senior Services of Southwestern Virginia – which has been in service for over 41 years. Services and programs offered include: Care Transitions; Home-Delivered Meals; Senior Companion Program; Personal Care; Homemaker Program; Medications Management Program – and much more. We've included a video at the bottom of this page that offers an excellent overview of this agency. Intro by D. Besnette
Learn About Virginia's Alzheimer's Assisted Living Waiver Program (AAL)
Video Produced by Assisted Living Directory
Including which providers in Norfolk participate in the the Medicaid Waiver program!
Assisted Living & Senior Care – Norfolk
"The most affordable Assisted Living in the Norfolk Area – Owned and operated as a not-for-profit assisted living community by Virginia United Methodist Homes, Inc."
Address: 127 E 40th St Norfolk, VA 23504
Phone: (757) 622-6979
1-866-333-6550Pricing & Availability
Map
Leigh Hall's design provides a roomy and comfortable atmosphere for our residents while allowing for non-intrusive oversight by our trained staff.
877-644-2963Pricing & Availability

[Video] Leigh Hall Assisted Living – Norfolk – Leigh Hall is among a family of residences for seniors managed by Commonwealth Assisted Living, with a facility located in Norfolk. Leigh Hall is situated in the Norfolk / Virginia Beach community and conveniently located to shopping, community activities, hospital and doctors' offices. Phone 757-461-5956
Address: 890 Poplar Hall Drive Norfolk, Virginia 23502
Phone: 757-461-5956
866-666-1057Pricing & Availability
Map
All of our communities offer the following services:

Private and Semi-private Rooms w/their Own Bathrooms
Home-Cooked Meals
Individualized Care Plans
24-Hour Staffing
Weekly Housekeeping/Linens
Medication Management
No Entrance Fees
Address: 6403 Granby St Norfolk, VA 23505
Phone: (757) 451-2400
877-345-1716Pricing & Availability
Map
Your choice of one or two bedroom suites with your own kitchenette, bathroom and sitting room
Emergency call system in each suite for added peace of mind
Three delicious meals served in our intimate neighborhood dining room
Assistance with medication, bathing, dressing and grooming
Planned cultural, social religious and recreational programs
Licensed nursing staff
Alzheimer's/Dementia Care & much more
Address: 7211 Granby St Norfolk, VA 23505
Phone: (757) 440-7400
1-877-616-7329Pricing & Availability
Map
Private and Suite rooms with private bath
Daily Activities, Trips and Social Programs
Individualized Care Plans
24-hour Available Staff
Weekly Housekeeping/Linens
Medication Management
Short Term Respite stays
No Entrance Fees
"We offer a combination of high-end amenities with a full continuum of care. "
Address: 1 Colley Ave Norfolk, VA 23510
Phone: (757) 616-7900
888-723-8284Pricing & Availability
Map
"A 96-unit assisted living facility that offers assisted living care with both private and semi-private room accommodations in a cheerful, home-like setting."
Address: 249 Newtown Road South Norfolk, VA 23502
Phone: (757) 892-5500
866-315-1354Pricing & Availability
Map
Address: 6311 Granby St Norfolk, VA 23505
Phone: (757) 451-5100
888-723-8284Pricing & Availability
Map
Independent Living
Rehabilitation
Respite/Short-Term Stays
24-hour caregivers especially trained to assist dementia residents
Address: 1516 Harmon St Norfolk, VA 23518
Phone: (757) 588-4663
1-866-333-6550Pricing & Availability
Map
Address: 805 Park Ave Norfolk, VA 23504
Phone: (757) 625-1877
866-981-5725Pricing & Availability
Map
A dedicated professional staff available 24 hours a day, 365 days a year Respite Care (short term stay)
Individualized plan of care
Home-like environment
Large, private handicapped accessible bathrooms & so much more!
Additional Support

Get Up-To-Date Pricing
Look up Facility Violations in Virginia – Including Norfolk!