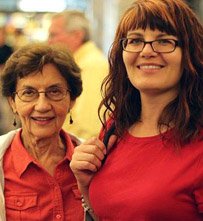 Carson City is home to a handful of beautiful and diverse assisted living facilities and memory care options. We've listed them on this page, including several facility video tours.
Each facility listed here may be contacted directly and safely.
Additionally, for further learning, and information, we recommend visiting both the State's Aging & Disability Services Division site, which offers information on aging services Statewide. They list the contact number for the Aging & Disability Services specifically for Carson City. Their number is 775-687-4210. We also recommend visiting our Nevada assisted living main page, where you'll learn about the State's assisted living waiver, as well as other state-sponsored data and research resources. Intro byD. Besnette
Carson City Assisted Living: Featured Facilities, Videos & Services
We our a 90 bed community with 61 units on our assisted living side and 21 units in our secured memory care community. Assisted living offers different sizes of apartments ranging from spacious studios, 1 bedrooms and 2 bedroom apartments. We also offer shared apartments in our memory care community for residents that enjoy socializing, companionship and to help with expenses.
866-666-1057Pricing & Availability
Learn More
Assisted Living & Senior Care Options for Carson City
1189 Kimmerling Rd Gardnerville, NV 89460
(775) 749-3038
888-981-6827Pricing & Availability
Map
1111 W College Pkwy Carson City, NV 89703
(775) 841-4111
888-502-2057Pricing & Availability
Map
2861 N Mountain St Carson City, NV 89703
(775) 885-9223
1-877-616-7329Pricing & Availability
Map
2397 Empire Ranch Rd Carson City, NV 89701
Adult Residential Care Home
(775) 885-8242
888-502-2057Pricing & Availability
Map

The Lodge Assisted Living and Memory Care
2200 E Long St Carson City, NV 89706
(775) 400-2520
Pet friendly
24 hour staffing and security
24 hour wireless pendant call system
Basic utilities (cable television and telephone not included)
Weekly housekeeping and laundry services
3 home-cooked, nutritious meals daily and snacks