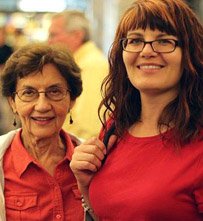 If you didn't know the Reno area very well, you might be inclined to overlook some of Reno's surrounding cities when searching for care options. Sparks, Nevada, in it's own right, has a wonderful handful of assisted living facilities and senior care homes – which, simply being in Sparks might be appealing to some – getting away from the busier feel of larger Reno to the west.
However, being a part of Washoe County, seniors and caregivers in Sparks can still take advantage of the Washoe County Department of Senior Services – which offers an impressive array of programs, assistance and services for seniors.
Additionally, this Department features an 'Affordable Housing List' that comes in a handy .pdf document which can be downloaded or printed. There are a good handful of affordable & low-income housing options for seniors featured on it.
A few things to note about this page: The senior assisted living facilities listed here for Sparks may all be contacted directly. We also offer several ways to get help, or to ask a question if you need to.
We also include several facility video tours on this page as well!