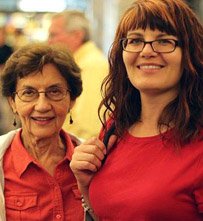 This page has been put together to provide a starting point for your research into assisted living and senior care options in Little Rock, Arkansas.
* Important note: Every facility listed here may be contacted directly, and safely. We also list several helpful state resources and guides to help you with your research!
Little Rock is served by CareLink - which serves as Central Arkansas Area Agency on Aging. CareLink can help: Homebound Older People; Family Caregivers and Active Older People. The services available through this agency can be especially useful to homebound seniors before they transition into an assisted living facility environment, or perhaps if they are on a waiting list to get into a facility.
Services can include meal delivery, in-home respite care, senior companionship services, and so much more. Intro by D. Besnette
How To View State Data on Little Rock's Assisted Living Facilities
Video Tutorial Produced by Assisted Living Directory
We also highlight how to identify facilities in Little Rock that have Medicare / Medicaid beds!
Little Rock Assisted Living: Featured Facilities, Video Tours & Services
A wonderful video and testimonial from a resident of Arkansas Manor!
Phone : 501-404-9402
1-877-616-7329Pricing & Availability

Assisted Living Facilities & Senior Care Options - Little Rock
Address: 23101 Chenal Valley Dr Little Rock, AR 72223
Phone: (501) 482-9200
888-981-6827
Pricing & Availability
Map
"Beautifully designed interiors and fine appointments create an atmosphere of quiet elegance."
Standard services and amenities include, but are not limited to:
Address: 1 Chenal Heights Dr Little Rock, AR 72223
Phone: (501) 821-1555
Map
866-315-1354Pricing & Availability

Three Carefully Prepared Deliciously
Nutritious Meals
Nutritious Snacks Served Daily
An Active Social and Recreation Program
Memory Center
Weekly Housekeeping and Linen Service
Fresh Daily Towels and Trash Service
Scheduled Transportation for Local Medical Care, Appointments, Shopping and Community Services
Address: (501) 803-3335 101 Olympia Dr Maumelle, AR 72213
Phone: 501-803-3335
866-981-5725
Pricing & Availability
Map
A Level 2 Assisted Living Community
Address: 800 Napa Valley Dr Little Rock, AR 72211
Phone: (816) 337-4236
888-723-8284
Pricing & Availability
Map
Retirement Living
Assisted Living
Independent Living
Short Stay / Respite Care
"For over 25 years, Mayfair Village Retirement Community has provided a family friendly atmosphereoffering a boutique style community for you to enjoy."
Address: 2601 Andover Ct Little Rock, AR 72227
Phone: (501) 593-4023
Website
Map
877-345-1716Pricing & Availability

Address: 2701 Aldersgate Rd Little Rock, AR 72205
Phone: (501) 712-2258
866-666-1057
Pricing & Availability
Map
The Cottages Affordable Independent Living
Moore Building Affordable Independent Living
Rhinehart Moderate Independent Living
Shepherd's Cove Independent Living
Roberts Building State-Licensed
Residential Care Facility
"Arkansas' First Free-Standing Alzheimer's Center"
Address: 14300 Chenal Pkwy Little Rock, AR 72211
Phone: (501) 202-1626
877-345-1716
Pricing & Availability
Map
Alzheimer&roqs;s Center
Assisted Living
Nursing Center
Address: 516 S Rodney Parham Rd Little Rock, AR 72205
Phone: (501) 224-9000
866-981-5725
Pricing & Availability
Map
Long-term care
Short-term rehab
Respite Care
Address: 100 Bringler Dr Maumelle, AR 72113
Phone: (501) 313-0459
866-981-5725
Pricing & Availability
Map
Assisted Living
Alzheimer&roqs;s and Dementia
Independent Living
Private and shared assisted living and memory care apartments
Learn more about CareLink - serving Little Rock's seniors, families and caregivers:
Additional Support
Questions about Facility Costs or Availability? 866-333-6550
Recommended : Learn about Trusted State Sources for Assisted Living information to find, or further your research into assisted living facility options in Little Rock.
Affordable Assisted Living & Memory Care - Little Rock