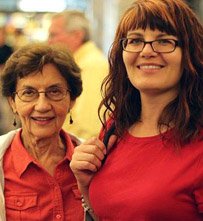 Hampton has historically been a popular destination for seniors and retirees, much in part due to the nice year – round weather, access to beaches and natural beauty, and also due to the solid and supportive senior community, city programs for seniors, and good base of assisted living facilities.
The facilities listed here may all be contacted directly and safely!
One great 'first stop' to find out about local programs and services for seniors is through the Peninsula Agency on Aging, which serves Hampton's residents who are 60 years and over.
Some of the vital human services and programs offered through the agency include In-home care, Dining and meal services for seniors; Transportation; Virginia Insurance Counseling and Assistance (VICAP), where trained volunteers help to counsel Hampton's elders on insurance issues (Medicare, Medigap, LTC Insurance) and questions they may have.
Additionally, the agency also helps with Care Coordination for older adults. Many of the services offered are free – funded through state and federal sources. Intro prepared by D. Besnette
Learn About Facility Complaints & Violations for Hampton, VA Assisted Living
Video Tutorial Produced by Assisted Living Directory
888-985-4427Pricing & Availability

Hampton Assisted Living: Featured Facilities, Video Tours & Services
Golden Care Services provides protection, guidance and supervision within the home like facility, we promote a sense of security and self-worth; along with encouraging the resident's involvement with appropriate community resources and meets the objectives of the service plan created and developed with residents and or resident's representatives.
877-345-1716Pricing & Availability
Learn More
Services:
24 Hour Emergency Maintenence
Assistance with bathing, dressing , grooming ,and other ADLs
Laundry Service
Medication Management
Staff:24 Hour Nursing
Transportation:Scheduled
Trash Removal
866-315-1354Pricing & Availability
Learn More
"At Commonwealth Assisted Living, Every Day is a New Opportunity to Make Sweet Memories"
Located in a Quiet Residential Area, as well as Sentara Careplex hospital and Riverside Hospital, along with many specialty medical offices.
866-666-1057Pricing & Availability
Learn More
Private and Semi-private rooms with private bath
Daily Activities, Trips and Social Programs
Individualized Care Plans
24-hour Available Staff
Weekly Housekeeping/Linens
Medication Management
Specialized Memory Care Wing
Short Term Respite stays
Pets Welcome
No Entrance Fees
Assisted Living & Senior Care Options – Hampton, VA
1030 Topping Lane HAMPTON, VA 23666
(757) 826-3728
Capacity: 102
877-345-1716Pricing & Availability
Map
819 Sharpley Avenue HAMPTON, VA 23666
(757) 224-3130
Residential and Assisted Living Care
Ambulatory Only
Capacity: 4
888-723-8284Pricing & Availability

"At Eden Court, assisted living is care and support with all the comforts of home. Sunlit private and semi-private rooms are distinctly appointed with seniors in mind."
1034 Topping Lane Hampton, Virginia 23666
Phone : 757-826-5415
877-345-1716Pricing & Availability
Map
Services and care options offered:
Private and Semi-private Rooms w/their Own
Bathrooms
Home-Cooked Meals
Individualized Care Plans
24-Hour Staffing
Weekly Housekeeping/Linens
Medication Management
No Entrance Fees
1300 N. Mallory Street HAMPTON, VA 23663
(757) 723-6669
Capacity: 55
877-644-2963Pricing & Availability
Map
An independent & assisted living retriement community
A Non-Profit Organization
"Awarded the Best Senior Citizen living Community of the Year. We have Independent Living and Assisted Living apartments available to meet your needs."
2220 Executive Dr Hampton, VA 23666-6607
(757) 827-7100
Capacity: 55
888-502-2057Pricing & Availability
Map
11 Big Bethel Road HAMPTON, VA 23666
(757) 896-8660
Capacity: 6
Ambulatory Only
Residential and Assisted Living Care
888-981-6827Pricing & Availability
Map
Dominion Village At Poquoson
"For more than 18 years, Dominion Village at Poquoson in Poquoson, Virginia, has provided assisted living and Alzheimer's care."
531 Wythe Creek Rd
Poquoson, VA 23662-1562 (*Poquoson is just outside of Hampton)
(757) 868-0335
888-985-4427Pricing & Availability

1616 Todds Lane HAMPTON, VA 23666
(757) 825-2564
Capacity: 7
888-723-8284Pricing & Availability
Map
Additional Support
Christina is a senior care consultant serving Hampton, Virginia. I can help you to find the best:
Assisted living
Alzheimer's/Memory Care
Independent living
or any other type of senior care in the Hampton, Vigirina area.
I am local, and knowlegeable about what is available, and I have a great deal of data and information that I can share with you regarding each of the options available.
I invite you to learn more about my free service before you decide by using the contact form below. I will respond to you shortly!
Did you know that there is an awesome Assisted Living Facility Search tool offered through the Virginia Dept. of Social Services that allows users to search for care by city, zip code or Facility Name? This tool also offers facility complaints and inspections reports!
888-981-6827Pricing & Availability

3501 Kecoughtan Road
Hampton, Virginia 23661
(757) 727-1601
888-723-8284Pricing & Availability