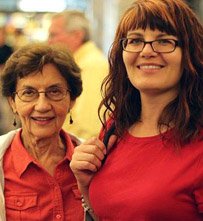 Garland has achieved it's own unique identity in terms of what it has to offer for assisted living facilities and residential care. Although Garland is tucked neatly next to larger Dallas or Fort Worth, here you'll find a group of facilities and care options operated by some of the larger, national assisted living companies, as well as smaller, privately-held facilities and residential care homes!
Garland is also under the umbrella of services and supports offered through the Dallas Area Agency on Aging.This agency is "responsible for planning, advocating, coordinating resources and providing services for seniors (persons 60+) and their caregivers in the Dallas County area." Here you will find caregiver support and programs, senior services, benefits counseling, LTC Ombudsman support, and much more.
The assisted living facilities listed on this page for Garland may all be contacted directly, and safely! Intro by D. Besnette
3 Garland TX Assisted Living – Learn Facility Health/Safety Violations
Video Produced by Assisted Living Directory
Greater Vision Senior Care is a place to call home for many of our long term residents. We do our best to structure a plan that will assist our residents in coping with the many changes that comes with growing older. Our supportive services and compassionate associates are what stands out the most and builds the trust and comfort needed of residents, families, and caregivers to improve the quality of in the home.
1-877-616-7329Pricing & Availability
Learn More
Garland, Texas – Assisted Living Facilities & Senior Care
1245 Colonel Dr Garland, TX 75043
(866) 868-9972
866-315-1354Pricing & Availability
Map
Independent Living
Assisted Living
Supportive Services
1817 Royal Crest Dr Garland, TX 75043
(214) 501-2025
"… a calm, comfortable, non-institutional atmosphere."
888-502-2057Pricing & Availability
Map
3250 N Garland Ave Garland, TX 75040
(972) 675-3603
888-723-8284Pricing & Availability
Map
3450 Wagon Wheel Rd Garland, TX 75044
(972) 530-4107
888-502-2057Pricing & Availability
Map

ABBA Care Assisted Living
1201 High Grove Dr Garland, TX 75041
(972) 840-1515
877-644-2963Pricing & Availability
Map
Private rooms starting at 250 sq. ft.
Private bathroom and walk-in closet
Weekly housekeeping
Three home-cooked meals a day
24 hour staff making regular rounds
Personal laundry once a week
Basic Cable TV
& much more!

Bethel Senior Care
3005 Club Hill Dr Garland, TX 75043
(972) 926-4794
866-315-1354Pricing & Availability

Stoneybrook Memory Care
5600 N Shiloh Rd Garland, TX 75044
(972) 530-7700
888-723-8284Pricing & Availability
Map
RN and LVN's with specialized expertise in dementia care
Licensed nurse on site 7 days a week
Staff trained specifically for Alzheimer's and dementia-related memory care on-site 24 hours a day, 7 days a week
321 N Shiloh Rd Garland, TX 75042
(972) 276-9571
877-644-2963Pricing & Availability
Map
Transitional Care
Long Term Care