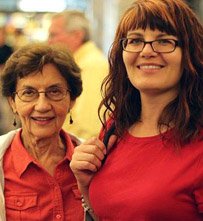 Assisted Living Directory has prepared this section to provide helpful and accurate information on Eugene's numerous assisted living and senior care facilities.
The facilities on this page may be contacted directly, and safely.
Lane County residents (which includes Eugene) are under the umbrella of care and services provide through the Senior & Disabled Services (S&DS) – which acts as the Area's Agency on Aging. "The agency is responsible for planning and administering programs and services for older people and people with disabilities."
Some of the many services provided to caregivers, seniors, and their families may include meal services (meals on wheels), in-home care services, long-term care placement assistance, and guidance on paying for care, and long-term care.
Agencies on Aging were born through the passing of the Older American's Act, and through a combination of Federal, State of Oregon, Local and private funding, seniors and their families have a place to turn for guidance, assistance, programs and services.Each area of the country, and every county, city and town in Oregon are covered by an Agency on Aging.
Seniors living independently, and those living in an assisted living care environment can benefit from services provided through these wonderful agencies.
Consumer Guide & Facility Complaints – Eugene
Video Produced by Assisted Living Directory
Our video tutorial highlights several State resources that include: A 16 Page Consumer Guide, Facility Complaints, and Printable Facility Lists for Eugene!