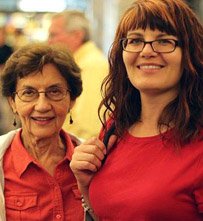 Assisted Living Directory has prepared this section to provide helpful and accurate information on Eugene's numerous assisted living and senior care facilities.
The facilities on this page may be contacted directly, and safely.
Lane County residents (which includes Eugene) are under the umbrella of care and services provide through the Senior & Disabled Services (S&DS) – which acts as the Area's Agency on Aging. "The agency is responsible for planning and administering programs and services for older people and people with disabilities."
Some of the many services provided to caregivers, seniors, and their families may include meal services (meals on wheels), in-home care services, long-term care placement assistance, and guidance on paying for care, and long-term care.
Agencies on Aging were born through the passing of the Older American's Act, and through a combination of Federal, State of Oregon, Local and private funding, seniors and their families have a place to turn for guidance, assistance, programs and services.Each area of the country, and every county, city and town in Oregon are covered by an Agency on Aging.
Seniors living independently, and those living in an assisted living care environment can benefit from services provided through these wonderful agencies.Intro by D. Besnette
Consumer Guide & Facility Complaints – Eugene
Video Produced by Assisted Living Directory
Our video tutorial highlights several State resources that include: A 16 Page Consumer Guide, Facility Complaints, and Printable Facility Lists for Eugene!
Eugene Assisted Living: Featured Facilities & Services
Our Facility consists of 208 individual apartments of which 104 are Independent Living, and 104 are Assisted Living which is Located in Eugene, oregon close to bus lines and shopping.
888-502-2057Pricing & Availability

A lovely video showing a group of elementary school students playing for a group at an assisted living home in Eugene (Alpine Meadows). Children can offer valuable contributions to our senior population with their time, talents and attention. Thank you to these kids for sacrificing their time to entertain the seniors at Alpine Meadows.
1-877-616-7329Pricing & Availability

Assisted Living & Senior Care Options for Eugene
1919 Bailey Hill Rd Eugene, OR 9740
Capacity: 48
PH: (541) 485-8320
866-981-5725Pricing & Availability
Learn More Map
Medicaid Accepted
Assisted Living
Independent Living
Residential Care
Memory Care
4550 W Amazon Dr Eugene, OR 97405
PH: (541) 345-9668
Capacity: 48
866-315-1354Pricing & Availability
Map
Medicaid Accepted
Studio and one-bedroom suites
Bathrooms with walk-in showers and safety bars
Wall-to-wall carpeting
Kitchenette
Large windows
Spacious closets
In-suite climate control
Emergency communication system
Pets allowed (some restrictions)
Fire, safety and security systems
Cable
3760 N. Clarey St. Eugene, OR 97402
Capacity: 80
Medicaid Accepted
PH: (541) 607-9525
1-877-616-7329Pricing & Availability
Map
2615 Lone Oak Way Eugene, OR 97402
Capacity: 85
Medicaid Accepted
PH: (541) 463-7700
866-666-1057Pricing & Availability
Map
1155 Darlene Lane Eugene, OR 97401
Capacity: 56
PH: (541)338-8780
1-866-333-6550Pricing & Availability
Map
2440 Willakenzie Road Eugene, OR 97401
it Capacy: 108
PH: (541)344-1078
888-981-6827Pricing & Availability
Map
Facility Size: A Discussion on Larger vs. Smaller Assisted Living Homes – Smaller homes may offer benefits over larger facilities, and vice-versa. We interviewed one facility owner about his perspective on facility size.

Get Up-To-Date Pricing