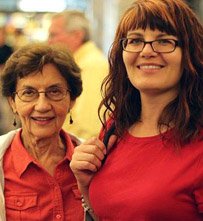 Biloxi is home to a handful of assisted living facility options, and even more if you consider some of the surrounding communities such as Hattiesburg! We were thrilled to see several facilities and memory care choices in Biloxi operated by some of our county's largest and most respected companies.
If you are making the transiton from an in-home setting to a traditional assisted living faciliy, or if you would prefer to remain at home as long as possible, but still receive some of the services and supports that assisted living might offer, we recomment that you look at Biloxi's local Area Agency on Aging – which may offer support services such as: in-home care, and housekeeping; transportation; meal delivery, congregate meals, and nutrition services; family caregiver support, and much more.
Biloxi and Harrison County's agency is under the Southern Mississippi Planning & Development District's under "Agency on Aging." Intro by D. Besnette
Biloxi, MS Area – Assisted Living Facilities & Senior Care
Address : 2120 Enterprise Dr Biloxi, MS 39531
Phone: (228) 233-3728
866-981-5725Pricing & Availability
Map
Retirement Living
Assisted Living
Memory Care
Short Stay / Respite Care
On-Site Rehabilitation
Address : 2120 Enterprise Dr Biloxi, MS 39531
Phone: (228) 388-0946

888-985-4427Pricing & Availability
Map
Address : 14306 Lemoyne Blvd Biloxi, MS 39532
Phone: (228) 396-1998
888-502-2057Pricing & Availability
Map
Assisted Living
Respite Care
Address : 999 Howard Ave Biloxi, MS 39530
866-666-1057Pricing & Availability

Additional Support
Courteous, Experienced Help
Assisted Living Directory has helped 1000's of families (including our own!) to connect with great care facilities! You can read our personal experience here!
1-866-333-6550Pricing & Availability

See a street view' photo of the facility wherever you see a 'map' link!
List Your Facility any licensed facility in Biloxi may participate on this page!