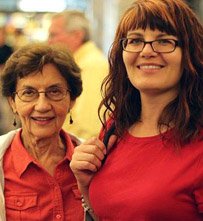 By now, you've probably visited a handful of assisted living sites, and you may have wondered on more than a few of them "who is behind this site, and why do they want my information?"
We know, it's frustrating. The assisted living industry is a booming business right now, and subsequently, there are dozens, if not hundreds of 'senior sites' trying to 'cash in' using questionable tactics. Most often, they try to collect your information before displaying important information, like contact numbers or costs.
Assisted Living Directory has been around for over 9 years, and we have always tried to be the standout among senior sites for helpful, accurate information, as well as 'transparency' as to who is behind our site. We do offer trusted ways for you to ask questions, but we also try to provide you enough tools and information to be able to do solid research. We'll list local Billings senior probrams, and also state-sponsered agencies and resources for Montana on this page. You'll also find video tours for assisted living facilities in Billings here, whenever they become available.
All facilities on this page may be contacted directly, and safely.
One important agency to keep 'bookmarked' is the Adult Resource Alliance of Yellowstone County (formerly the Yellowstone County Council on Aging). This agency offers information and assisteance for seniors, families and caregivers in the Billings metro area and beyond that offers '…a comprehensive range of services that promote the overall well- being of younger, healthier and more active seniors and that support and assist the frail, older adult population to help them remain independent and living in their own homes for as long possible.'
Additional Support
Looking for More? See our main Montana assisted living page for our video tutorial on how to use state-sponsored resources and data to research and find senior care and assisted living arrangements in Billings, and Montana statewide!
Additoinally, you can get a comprehensive PDF list of facilities in Billings, and Statewide, through the State's Quality Assurance Division site!