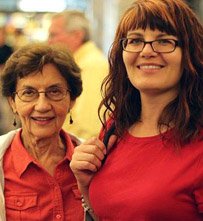 By now, you've probably visited a handful of assisted living sites, and you may have wondered on more than a few of them "who is behind this site, and why do they want my information?"
We know, it's frustrating. The assisted living industry is a booming business right now, and subsequently, there are dozens, if not hundreds of 'senior sites' trying to 'cash in' using questionable tactics. Most often, they try to collect your information before displaying important information, like contact numbers or costs.
Assisted Living Directory has been around for over 9 years, and we have always tried to be the standout among senior sites for helpful, accurate information, as well as 'transparency' as to who is behind our site. We do offer trusted ways for you to ask questions, but we also try to provide you enough tools and information to be able to do solid research. We'll list local Billings senior probrams, and also state-sponsered agencies and resources for Montana on this page. You'll also find video tours for assisted living facilities in Billings here, whenever they become available.
All facilities on this page may be contacted directly, and safely.
One important agency to keep 'bookmarked' is the Adult Resource Alliance of Yellowstone County (formerly the Yellowstone County Council on Aging). This agency offers information and assisteance for seniors, families and caregivers in the Billings metro area and beyond that offers '…a comprehensive range of services that promote the overall well- being of younger, healthier and more active seniors and that support and assist the frail, older adult population to help them remain independent and living in their own homes for as long possible.' Intro by D. Besnette
[Video] How Get A Comprehensive, State-Sponsored PDF List of Facilities in Billings
Video produced by Assisted Living Directory
Billings, Montana Assisted Living: Featured Facilities & Services
A wonderful place to live with great care, love, health and happiness at all times. Oxley's Assisted Living Country Home provides personal care for 'Category A' residents.
866-981-5725Pricing & Availability
Learn More
A full continuum of care incluidng Assisted Living, Memory Care, Transitional Care, and Skilled Nursing.
For more information call (406) 655-5200
Located at: 3840 Rimrock Road, Billings MT 59102
888-985-4427Pricing & Availability

Assisted Living & Senior Care Options – Billings
"Assisted living apartments are available for those who desire independent living with a little extra assistance. Three sizes of apartments are available, which can be furnished with your own furnishings"
3155 Avenue C Billings, MT 59102
(406) 656-8818
1-866-333-6550Pricing & Availability
Map
3758 Avenue B Billings, MT 59102
(406) 656-0422
866-981-5725Pricing & Availability
Map
Housekeeping
Assistance with Daily Needs
Medication Scheduling Help
Laundry
Nutritious Meals
Four Room Sizes with Nine Different Layouts
Scheduled Transportation
Personal Services
Wheelchair Designed Rooms
4001 Bell Avenue Billings, MT 59106
Retirement Living
Assisted Living
Memory Care
(406) 652-9303
888-985-4427Pricing & Availability
Map
Three meals a day served in a common dining area
Weekly housekeeping services
Scheduled transportation
24-hour personal assistance
Personal laundry services
Social and recreational programs
3980 Parkhill Drive Billings, MT 59102
(406) 534-0980
1-866-333-6550Pricing & Availability
Map
Safe and healthful living accommodations
Three nutritious, delicious meals a day
Drinks and snacks throughout the day
Monitoring of personal safety and well-being
Weekly housekeeping
Bed, bath and personal laundry services
In-suite emergency call system
Limited transportation to shopping and appointments
Basic utilities
Activities, classes, special events, and entertainment
1221 28th Street West Billings, MT 59102
Assisted Living and Alzheimer's Care
(406) 652-6989
866-666-1057Pricing & Availability

3840 Rimrock Road Billings, MT 59102
(406) 655-5200
888-985-4427Pricing & Availability

3140 Sweet Water Drive Billings, MT 59102
(406) 651-8111
888-723-8284Pricing & Availability

24-hour personal assistance
Wellness Programs
Three daily meals
Spacious dining room
Daily snack
Handicapped-accessible bathroom
Bathing assistance available
Elevator
Social events
Transportation
Emergency Response System
In-house rehabilitation
TV lounge/fireplace lounge
Fitness CenterFree laundry rooms on each floor
Billiard Room
Computer Lounge
Ice Cream Parlor
Beauty Salon and barbershop
Chapel
Library
Individual controls on central air conditioning and heat
All utilities except telephone
Extended cable television
Quiet area with city and country views!
2351 Solomon Avenue Billings, MT 59102
(406) 652-4886
866-315-1354Pricing & Availability
Map
Included in the monthly fee:
Three meals and healthy snacks daily
Weekly housekeeping, linen and towel service
Social, recreational, educational and spiritual programs designed to meet resident needs and interests
24-hour emergency call system
24-hour health care monitoring
Medication observation program – we'll help with set-up and reminders of your medications
Assistance with dressing and grooming
Scheduled transportation
Exercise programs
Additional Support
Looking for More? See our main Montana assisted living page for our video tutorial on how to use state-sponsored resources and data to research and find senior care and assisted living arrangements in Billings, and Montana statewide!
Additoinally, you can get a comprehensive PDF list of facilities in Billings, and Statewide, through the State's Quality Assurance Division site!
Courteous, Caring and Experienced Help
Assisted Living Directory has helped 1000's of families (including our own!) to connect with great care facilities! You can read our personal experience here!