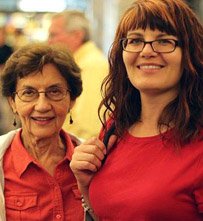 This page was created to provide a solid, interesting and accurate place to begin your research into the several assisted living facility options in Belton, as well as a place to get professional help, or to simply ask a question about senior care options in Belton.
The facilities here may all be contacted directly and safely! We also highlight several local and state resources to help you with your research!
Belton, located in Bell County, offers it's senior population, as well as their families, and those who are caring for them (caregivers) a number of excellent places to turn for assistance, referral, and programs geared towards Belton's aging population.
A great agency to discover is the Area Agency on Aging of Central Texas, which serves folks over 60 years old in many counties in central Texas, including Bell County, and Belton. This agency provides a wide range of services and information for seniors and families including, but not limited to: Benefits Counseling (advice, representation, and counseling insurance issues, benefits or consumer problems); Long-term care Ombudsman services; Care Coordination; Information and Assistance, and much more.
Additional Support
Tip: Belton is a smaller community, so at this time, the number of senior care options may seem limited. You may want to also look at what is available in Temple, Texas – which is very close to Belton. Temple is home to numerous assisted living, memory care and other long-term care facilities!
***Learn how to look up facility complaints and inspections throughout Texas – using state resources and data. This is also an excellent way to further your assisted living research in Belton!