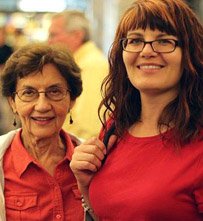 This page was created to provide a solid, interesting and accurate place to begin your research into the several assisted living facility options in Belton, as well as a place to get professional help, or to simply ask a question about senior care options in Belton.
The facilities here may all be contacted directly and safely! We also highlight several local and state resources to help you with your research!
Belton, located in Bell County, offers it's senior population, as well as their families, and those who are caring for them (caregivers) a number of excellent places to turn for assistance, referral, and programs geared towards Belton's aging population.
A great agency to discover is the Area Agency on Aging of Central Texas, which serves folks over 60 years old in many counties in central Texas, including Bell County, and Belton. This agency provides a wide range of services and information for seniors and families including, but not limited to: Benefits Counseling (advice, representation, and counseling insurance issues, benefits or consumer problems); Long-term care Ombudsman services; Care Coordination; Information and Assistance, and much more. Intro by D. Besnette
Belton Assisted Living: Featured Facilities & Services
Stoney Brook Senior Living of Belton is perched on a hillside that showcases dramatic views of the area beauty. Picture windows in the dining room and many common areas frame striking vantage points for residents. At Stoney Brook, we recognize that seniors never stop growing and learning. By promoting a life of vigor through activities and events focused on personal health and growth, our residents lead balanced and fulfilling lives.
877-644-2963Pricing & Availability
Features & Photos
Assisted Living Facilities, Senior Care & Services in Belton
Accepts Medicaid and/or Medicare
1103 Mary Jane St Belton 76513
(254) 939- 9327
888-723-8284Pricing & Availability
Map
(Nursing Facility that accepts Medicaid and/or Medicare)
810 E 13th Ave Belton, Texas 76513
(254) 939- 1876
888-502-2057Pricing & Availability
Map
500 River Fair Blvd. Belton, TX 76513
Phone: 254-231-4807
Stoney Brook is a Type A and Type B facility. Learn how the Texas Department of Aging Evaluates Assisted Living Facilities, and about the different types of facilities (categories) Information
866-315-1354Pricing & Availability

Additional Support
Tip: Belton is a smaller community, so at this time, the number of senior care options may seem limited. You may want to also look at what is available in Temple, Texas – which is very close to Belton. Temple is home to numerous assisted living, memory care and other long-term care facilities!
***Learn how to look up facility complaints and inspections throughout Texas – using state resources and data. This is also an excellent way to further your assisted living research in Belton!
Courteous, Experienced Help
Assisted Living Directory has helped 1000's of families (including our own!) to connect with great care facilities! You can read our personal experience here!

Harris Community Center
Offers seniors, and families a great place to socialize, engage in activities and programs, or to simply take a class!
Belton, TX 76513
Phone: 254-231-4807
Short-term care/Care Coordination
This program is available to seniors in Belton and Bell County (and beyond) which offers seniors who are temporarily disabled, or who have perhaps suffered a health-crisis or issue, and who need temporary help and assistance while they recuperate. Services available may include: Home Delivered Meals; Personal Care and assistance; Help with medications and administration; Emergency Response Services and more. Find Out More