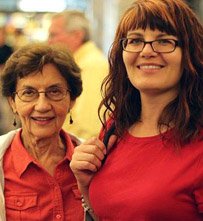 We're always amazed at how many senior sites so obviously don't have any real human element behind them. Unfortunately, many of them simply acquire a database of facilities, try to make it look pretty on a website, and then attempt, at every turn to collect your personal information.
That's where we try to be different. Assisted Living Directory has so many people behind it – caregivers, true experts in this field, as well as families who have gone through this process. Take a look at our homepage to see some of the 'faces' behind our site!
We also do something different with our facility listings – they all may be contacted directly. This is something, again that a lot of sites don't allow – instead, they replace the facility's number with their own.
We also highlight other excellent sites, often times state and local agencies and resources to help you with your research.
With that in mind, I'd like to make you aware of a great place to find local senior programs and services, as well as support and assistance if you have a question or senior care issue. This 'place" is the Area Agency on Aging of Northeastern Illinois – which serves over 520,900 seniors 60+ live in the Agency on Aging's eight-county service area. Services may include transportation services, home delivered meals, housing advice, and much more.