This page offers an overview of West Virginia's Medicaid Aged and Disabled Waiver, which may be a viable program to provide services and support to an aging loved-one in your family.  Visit or return to our West Virginia Assisted Living page here.
I believe that one of the great things about our country is that we do have quite a few supports, and safety nets in place for our elderly and disabled so they can get help if they need it.
The ideal for many families with an aging loved one is to eventually get them into an assisted living facility or residential care home environment.  However, I've heard time and time again about how families are under-prepared for the "sticker shock" of what assisted living costs.  It's expensive, and quite frankly, not an option for a fair percentage of folks.
So, what happens then, in many cases, is that families look for help paying for care, through assisted living or Medicaid Waivers.   Unfortunately, the disappointment is likely to continue if you're counting on help paying for assisted living in a facility (out of the home) environment.  Often times, waivers don't cover this.
The bright side is, that if you have a relative or loved-one who is having trouble managing their homes, and personal lives due to advancing age, Alzheimer's, Dementia or other condition, you may be eligible for help "in-home" – and for West Virginia, you may want to look closely at  The Medicaid Aged and Disabled Waiver (ADW) Program.
The applicant will have to jump through a few hoops to see if he or she is eligible, like  completing a Medical Necessity Evaluation Request, and financial eligibility which is determined at the county Department of Health and Human Resources offices.
To learn about it, visit West Virginia's Bureau of Senior Services here:
http://www.wvseniorservices.gov/HelpatHome/MedicaidAgedandDisabledWaiver/tabid/77/Default.aspx
or view the "Waiver at a Glance" page: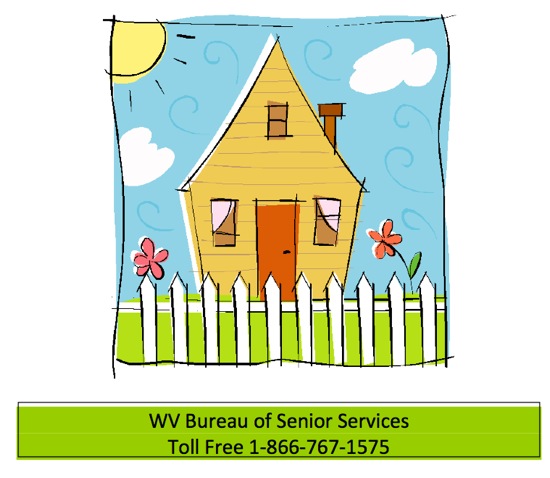 or call the Bureau of Senior Services' Medicaid helpline at 866-767-1575.
This program may be especially helpful for families in West Virginia living in more rural areas, where care and help may be more scarce.
Services that may be available include: Homemaker; Transportation; Case Management, and others.