Our video interview with Lauren Morales, owner of L&S Consulting.  Lauren and her husband Sven work with new, or distressed (having trouble) Residential Assisted Living Homes in the Denver metro area, including Centennial and Aurora, to find a successful path, and to achieve excellence.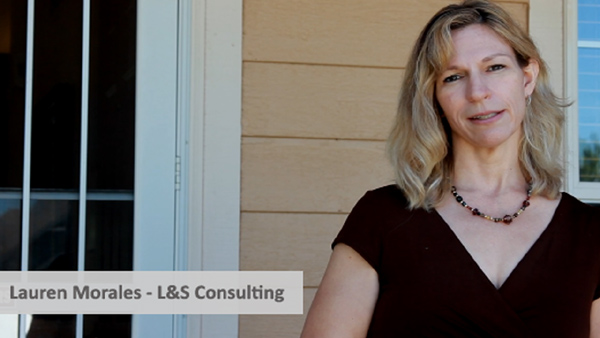 I connected with Lauren Morales originally through linkedin, and after a few emails back and forth, I was very intrigued with what she does for a living.   I had never met someone in the assisted living industry who does what she does.

Lauren works with assisted living homes, usually smaller, more residential-type homes to be successful.  She works with both brand-new homes,  and ones that are experiencing trouble (for whatever reason) to find success.
If you're interested learning more about how to open an assisted living facility,  visit our popular 'how to' page on Assisted Living Directory.
"Our philosophy at L&S Consulting is to support excellence in Residential Assisted Living facilities by offering affordable and effective guidance to our facility clients. We are passionate about resident centered care and this serves as a baseline for all dialogue whether creating a business model or helping to shape the tone and culture of a home.
We can help distressed or new assisted living homes to find their successful path or assist in full directorship and administrative functions of a home. We offer business plans, marketing assistance, operations assistance, staffing and staff training, survey preparation and response and a variety of other services to fit small business budgets. Everything we do is based on mindful and informed dialogue with residents first, owners, and staff as well."
I (David, the founder of Assisted Living Directory) was recently invited by Lauren to meet with them at one of the assisted living homes they have been helping, in Centennial, Colorado.
They've been working with the home in many areas, from marketing, to operations, aesthetics, and much more.
They are very informed about and knowledgeable of Colorado's assisted living regulations, laws, requirements – and have many years of experience – Lauren having been the director of multiple assisted living facilities, and she also has her Assisted Living Administrator Certification.
Their Experience and Qualifications:
Lauren
Administrator Certification for Assisted Living
Five years as acting Director of Facilities for multiple assisted living facilities
Program Manager for North Metro Community Service, subsequent Operations Manager for successful pilot program
Consultant in all phases of assisted living from business planning and start ups to successful recovery of distressed businesses
Sven
Hiring and training functions
Staffing patterns and evaluations
Quality control and compliance
Survey support and preparation
Survey response
Background as Quality Director
Former military
It was great fun to tour with them around the home, and to have them share some of their insights and expertise.
Lauren and Sven also work to help place families and seniors into assisted living in and around the Denver metro area.