A Free Elder Resource Guide for Denver Seniors & Caregivers!
I love it when I stumble upon a great resource, and I love being able to share it on our site, Assisted Living Directory. Unfortunately, all-too-often, great information is buried, or not very visible on a web-search, and this one was no exception.
I'm talking about a very good, free resource guide for Denver that you can get straight off of the City of Denver's website, or web portal.
This 16 page PDF is provided through the Denver Commission on Aging, under their Denver Human Rights and Community Partnerships.
You can easily save, or print the document, and it is packed full of useful information relevant to Aging, Caregiving, Senior Housing and other Senior Issues specific to the Denver Area.   
The guide looks like this: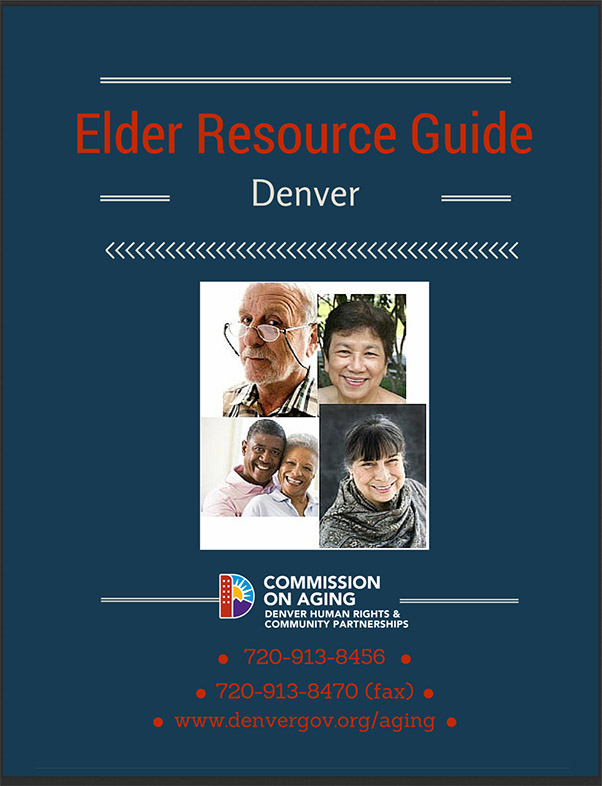 You'll find sections, and information on:
Adult Day Care
Aging in Place
Medicare Benefits Help (Medicare, Medicaid and SNAP)
Hospice
Housing
Information and Referral
Healthcare
Nutrition and Meals
and much more.
There is a helpful Legend with icons next to each service or reference.   You'll be able to quickly see:
Interpretation Available
Limited Hours
If Fees are Required
If Restrictions May Apply
If you need to Call for Appointment
Whether it is a For-Profit Company or Organization
The legend and icons: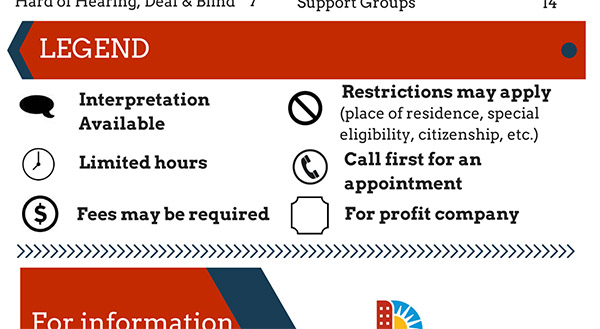 Another useful item in this guide is that they have almost a full page at the end just for notes, making it very user-friendly, and almost inviting you to print it!
So often, great information is buried by the murk, and muck of (often questionable) commercial sites that have less-than-noble motives when they provide their 'data' or "information.'
It was certainly refreshing to find this guide for Denver, as it is straightforward, immensely helpful, and above all else, free to anyone who wants a copy!
You can get the guide here:
http://www.denvergov.org/content/dam/denvergov/Portals/643/documents/Offices/Aging/ElderResourceGuide2015.pdf