Most assisted living facilities and homes, especially those who deal with memory disorders such as Alzheimer's, have faced, or need to be prepared to face the serious problem and issue of 'Wandering.'
We subscribe to numerous news feeds about the assisted living industry, and it is alarming to us that so many of these news stories relate to an assisted living resident who is lost after having wandered off of the property unnoticed.   Unfortunately, these events can have serious, and tragic outcomes.
One of the aspects of wandering that we haven't discussed much on our site is what can be done to minimize the risk to residents who wander, and what services or organizations are available, and trained and equipped to help find residents who have wandered.
This is where an organization such as Project Lifesaver comes in.   We came across the Project Lifesaver website recently, and have communicated with them this past week about who they are, and what they do.  Their services are truly invaluable, and we want to try to spread the word to all seniors, families, and facilities about how they can help to protect the lives of our aging loved ones, whether they live at home, or in a long-term care environment such as assisted living.
"The primary mission of Project Lifesaver is to provide timely response to save lives and reduce potential injury for adults and children who wander due to Alzheimer's, and other related conditions or disorders. "
Project Lifesaver offers effective procedures and equipment to find wandering or lost individuals in a timely manner.   Time is of utmost importance, since, ever minute lost can increase the risk of injury, or a tragic outcome.  This may be especially true in especially hot months, or in the winter, when the lost individual may not be dressed and prepared for the weather and elements.
Additionally, without the help of an experienced organization such as Project Lifesaver, searches can involve 'multiple agencies, hundreds of officers, countless man hours and thousands of dollars.'  Project Lifesaver has an incredible track record of recovering (or finding) clients within an average 30-minute window (according to the Project Lifesaver site).   Most other standard operations can take hours and at times, days.   The majority of those who wander are found within a short distance from home, or their assisted living facility – most often within a few miles.
"Working hand in hand with trained public safety agencies, Project Lifesaver International (PLI) will help you save time, money and most importantly, your loved ones."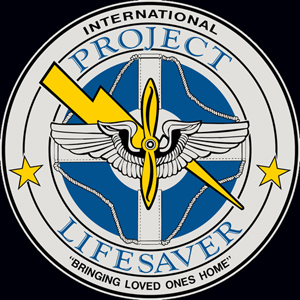 The Project Lifesaver website has a great page that allows visitors to view 'recent rescues' that shows the date of the rescue, the City or County and State, the diagnosis or condition of the lost, or wandering client, and the all-important recovery time.   The list has a search function, as well as a drop-down to see 10, 25, 50 or 100 entries at a time.   A quick scan of the recovery times shows that many clients are found within 10 minutes!   As of this writing, Project Lifesaver has recovered 2,430 clients!  Project Lifesaver is in 46 US states, and also has an international presence.