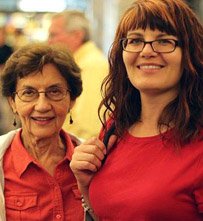 Waxahachie Aside from the wonderful, whimsical name "Waxahachie" we really enjoyed researching this page for Assisted Living Directory. We found a number of assisted living facilities and homes in town, and we also want to highlight some excellent state and local sites and resources to help you with your research.
We'd like to quickly note that all facilities listed here may be contacted directly and safely!
Waxahachie is served by the Area Agency on Aging of North Central Texas. This agency is a great place to start if you are a senior, caregiver or family member researching elder care, caregiver support, or assistance. This agency can help you with Care Coordination, Benefits Counseling, Long-Term Care Ombudsman support, Home Delivered meals, and so much more. Intro by D. Besnette
Waxahachie – Assisted Living Facilities & Senior Care
Brookdale Senior Living: Sterling House of Waxahachie
2250 Brown Street
?Waxahachie, TX 75165
(866) 928-4519
877-644-2963Pricing & Availability
Map
Private apartments
Charming, home-like community settings
Areas for socializing, dining and entertaining Easy access for those with limited mobility
Assisted Living
Alzheimer's & Dementia Care Community
Buffalo Creek Assisted Living
1329 Brown Street
Waxahachie, TX 75165
(972) 937-5999
Capacity: 70
888-723-8284Pricing & Availability

Covenant Place of Waxahachie
401 Solon Road
Waxahachie, TX 75165
(972) 923-9911
Capacity: 55
866-666-1057Pricing & Availability

Need More?
***Learn how to look up facility complaints and inspections throughout Texas – using state resources and data. This excellent site is also a great way to research facilities in Waxahachie, including Type A, B, and C!
Other Relevant Senior Services for Waxahachie
Waxahachie Senior Citizens Center
122 Park Hills Drive
Waxahachie, TX 75165
(972) 937-8271
Meals on Wheels
503 Ferris Avenue
Waxahachie, TX 75165
(972) 351-9943
Additional Support