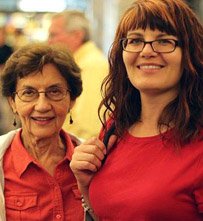 The intent of this page is to offer a useful starting point for your research into the many assisted living facility options that can be found in Warwick.
Whenever possible, Assisted Living Directory will include video tours of facilities on this page. Did you know that there are more than 60 licensed assisted living facilities in the State of Rhode Island?
Warwick seniors, as well as their families, and those who care for them, are fortunate to have a bounty of great senior services, and places to turn for help at their fingertips. Notably, the Rhode Island Division of Elderly Affairs acts as a one-stop portal to find information statewide in Rhode Island (city or rural) on available services, long-term care, home & hospice care, Area Agencies on Aging, and other elderly programs and services relevant to Rhode Island, and Warwick's senior citizens. Intro by D.
Warwick Assisted Living: Featured Facilities, Videos & Services
"…our vision for the Phyllis Siperstein Tamarisk Assisted Living Residence was to create a place like no other where residents would immediately feel a sense of belonging, of coming home"

A choice of a studio, one or two bedroom apartment
Use of all common areas throughout the residence
Personal care service up to one (1) hour per day for assistance for activities of daily living, such as dressing, showering, and transfers
Enhanced care packages for those who need additional assistance beyond one (1) hour per day
Tamarisk is a kosher community and offers three well balanced, freshly prepared kosher meals a day
Utilities, including basic cable
Weekly housekeeping, personal laundry and linen service
Medication administration by nurse or certified medical technician
Storage, distribution, and ordering of medication from resident's pharmacy of choice
Assistance making appointments with professional or outside agencies
24-hour emergency response and security system
Daily well-being checks
Snacks throughout the day
Access to licensed personnel to answer questions or concerns
Social activities in and out of residence
Scheduled transportation to medical appointments, shopping, and special events
3 Shalom Drive
Warwick, RI 02886
401.732.0037
Assisted Living Units: 47
Assisted Living with Alzheimer's Care: 19
Website and Video Tour
Assisted Living & Senior Care Options – Warwick
972 West Shore Road
Warwick, RI 02889
(401) 738-8400
Assisted Living Units: 17
1-866-333-6550Pricing & Availability
Map
85 Ethan Street
Warwick, RI 02888
(401) 781-5460
Assisted Living Units: 18
866-666-1057Pricing & Availability
Map
75 Minnesota Avenue
Warwick, RI 02864
(401) 737-7222
Assisted Living Units: 104
Assisted Living with Alzheimer's Care: 28
866-315-1354Pricing & Availability
Map
2783 West Shore Road
Warwick, RI 02864
(401) 739-7300
Assisted Living Units: 46
888-502-2057Pricing & Availability