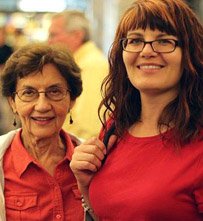 This section offers a comprehensive and straightforward introduction to assisted living facilities and residential care homes in Syracuse, New York.
Every facility and residential care home listed here may be contacted directly and safely.
Additionally, we recommend that you become familiar with the Onondaga County Office for Aging where you will find many different types of services and supports geared towards Syracuse's seniors, families and caregivers.
Services include Caregiver support, fall prevention, senior nutrition, information and assistance and much more. Intro byD. Besnette
[Video] How to Get a Complete List of Assisted Living Facilities in Syracuse
Video Produced by Assisted Living Directory
Also learn how to get a Consumer Guide for Assisted Living in New York, provided by the State of New York!
Assisted Living Facilities & Senior Care Homes – Syracuse
4330 Onondaga Blvd
Syracuse, NY 13219
(315) 277-8019
877-644-2963Pricing & Availability
Map
Memory Care
Assisted Living
100 Summerfield Village Ln
Syracuse, NY 13215
(315) 314-8084
877-345-1716Pricing & Availability
Map
1100 James St
Syracuse, NY 13203
(315) 475-4388
866-315-1354Pricing & Availability
Map
Three nutritional meals daily
Laundry and housekeeping
Medication monitoring and supervision
Bathing supervision and dressing assistance
Medical appointment and transportation scheduling
Comprehensive activity and recreation program
Access to nursing care 24 hours a day
Counseling, referral and social work services
Emergency response system
Arrangement of Primary Care services
Safety checks
Escorts and reminders to meals and activities
830 James St
Syracuse, NY 13203
(315) 849-9268
866-666-1057Pricing & Availability
Map
Senior Living
Memory Care
504 Delaware St
Syracuse, NY 13204
(315) 479-7514
888-981-6827Pricing & Availability
Map
4101 East Genesee Street
Syracuse,NY 13214
(315) 446-9111
Capacity 61
866-315-1354Pricing & Availability
Map
Additional Support
Questions about Facility Costs or Availablity? 868-333-6550
Learn about two highly State-sponsored New York assisted living research tools which include detailed information and data on the many assisted living facility options located in Syracuse.