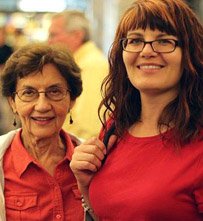 Assisted Living Directory has put together this section to showcase assisted living facilities and residential senior care homes found in Spring, Texas. For additional facilities nearby, we recommend that you visit our Houston section.
Each and every facility listed here may be contacted directly and safely!
Additionally, we encourage you to become familiar with the Harris County Area Agency on Aging, which provides further support and assistance for Spring's seniors, families and caregivers. Intro by D. Besnette
Spring Assisted Living: Featured Facilities & Services
Assisted Living by Ultimate Care Homes is an assisted living facility that provides premier assisted living and senior care in Spring and The Woodlands, Texas (TX) area. Founded by a Licensed Nurse with 25+ years experience in the Health Care field. We are committed to a hands on approach in providing the best possible care for our residents. Our caregivers receive continuous training to meet each residents physical, mental and spiritual needs. Our mission is our passion for excellence, quality and most importantly to provide individualized care to each of our residents with the utmost dignity and respect.
Learn MoreContact Ultimate Care Homes Directly!
866-315-1354Pricing & Availability

Spring, Texas – Assisted Living Facilities & Senior Care
6611 Cypresswood Dr
Spring 77379
(281) 370- 5444
Type B Facility
Capacity: 78
1-866-333-6550Pricing & Availability

Assisted Living
Memory Care
23027 Berry Pines Blvd
Spring 77373
(281) 355- 0789
Total Bed Count: 8
Type A facility
877-644-2963Pricing & Availability
Map
23922 Lenze Rd
Spring 77389
(281) 370- 3720
Type A facility
Total Bed Count: 10
888-502-2057Pricing & Availability
Map
8733 Eastloch Dr
Spring 77379
(281) 370- 2555
Type B Facility
Total Bed Count: 16
1-877-616-7329Pricing & Availability
Map
5000 Cypresswood Dr
Spring 77379
(832) 639- 8540
Type B Facility
Bed Count: 78
1-877-616-7329Pricing & Availability

9505 Northpoint Blvd
Spring 77379
(281) 430- 4900
Type B Facility
Bed Count: 60
888-981-6827Pricing & Availability

25206 Oakhurst Dr
Spring 77386
(832) 585- 0624
Type B Facility
Capacity 16
866-981-5725Pricing & Availability

20305 Holzwarth Road
Spring 77388
(281) 257- 2299
Type B Facility
Capacity: 128
888-981-6827Pricing & Availability

Assisted Living
Memory Care
Additional Support
***Learn how to look up facility complaints and inspections throughout Texas