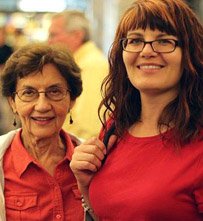 South Bend, being the 4th largest city in Indiana, offers a multitude of senior care choices and assisted living facilities. We've designed this page to offer information the facilities here, all of which may be contacted directly, and safely (one way we're different from many other senior sites).
We've also researched local agencies and resources in South Bend, and Indiana to help
you with your research. Notably for South Bend, a great place to bookmark, or visit is the
Area 2 Agency on Aging:
1151 S. Michigan Street, P.O. Box 1835
South Bend, IN 46634-1835
(574) 233-8205
Area Agencies on Aging offer a robust array of senior services, programs and assistance, funded through federal, local and private sources. South Bend seniors, families and caregivers are fortunate to have Real Services to answer questions, offer referrals, and to set up services for local seniors! Programs may include: Transportation; Meal Delivery; In-home services; Caregiver services and support; Ombudsman support and Medicare (SHIP Counseling) .