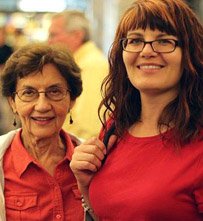 South Bend, being the 4th largest city in Indiana, offers a multitude of senior care choices and assisted living facilities. We've designed this page to offer information the facilities here, all of which may be contacted directly, and safely (one way we're different from many other senior sites).
We've also researched local agencies and resources in South Bend, and Indiana to help
you with your research. Notably for South Bend, a great place to bookmark, or visit is the
Area 2 Agency on Aging:
1151 S. Michigan Street, P.O. Box 1835
South Bend, IN 46634-1835
(574) 233-8205
Area Agencies on Aging offer a robust array of senior services, programs and assistance, funded through federal, local and private sources. South Bend seniors, families and caregivers are fortunate to have Real Services to answer questions, offer referrals, and to set up services for local seniors! Programs may include: Transportation; Meal Delivery; In-home services; Caregiver services and support; Ombudsman support and Medicare (SHIP Counseling) . Intro by D. Besnette
Video Tutorial Produced by Assisted Living Directory
Learn Medicaid/Medicare beds, Alzheimer's beds, Facility Capacities, Inspections and Complaints, and more!
1-866-333-6550Pricing & Availability

Assisted living in a quiet residential neighborhood. Residents have their own private rooms and an open concept dining and living space.
866-981-5725Pricing & Availability
Learn More Contact Julia's Place Directly!
South Bend Assisted Living: Featured Facilities, Video Tours & Services
Assisted Living
Independent Living
A choice of floor plans
A full-time events director
An emergency call system in every apartment
Assistance with activities of daily living
Concierge
Delicious meals served restaurant-style daily
Medication assistance
On-site physical therapy provider
Retreat/temporary stays
Scheduled local transportation
Trained staff available 24 hours a day
Retirement Living
Assisted Living
Alzheimer's and Memory Care
Short Stay / Respite Care
On-Site Rehabilitation
Three balanced meals per day
Laundry and housekeeping services
Personal shopper
Daily mail pick up and delivery
Supervised optional activities
Outings
Religious services for all faiths
Reading to the visually impaired
Beauty and barber shop
Newspaper delivery
Free Notary Service
Additional Support
A video about Real Services (Area Agency on Aging for South Bend):
604 E Jefferson Blvd South Bend, IN 46617 Phone: 574.235.9428
Senior Centers Information
Questions about Facility Costs or Availability? 866-333-6550
1-866-333-6550Pricing & Availability