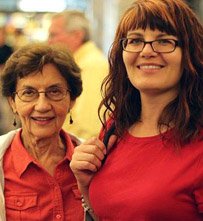 This section of Assisted Living Directory is dedicated to theassisted living facilities and senior care homes located in Richfield, Minnesota.
It's important to note that the facilities listed here may all be contacted directly, and safely!
This agency works to support seniors living at home, and those living in a structured senior care environment, such as assisted living. Intro by D. Besnette
For additional facility options nearby, we recommend that you visit our Minneapolis/St. Paul section. Additionally, further information, services, programs and support can be found at the Metro Area Agency on Aging, which serves Richfield. Intro by D. Besnette
Richfield Assisted Living: Featured Facilities & Services
Mainstreet Village of Richfield, a housing with services community, provides both independent senior living and assisted senior living. Mainstreet Village offers an attractive, welcoming and vibrant community where residents can choose from a mix of housing options, services and amenities that provide them with as much or as little assistance as they need.
877-345-1716Pricing & Availability
& Contact Mainstreet Village Directly!
The Pines 400 W. 67th St. Richfield MN 55423 The Pines is a beautiful site nestled into the heart of Richfield. Around the corner from picturesque Wood Lake, The Pines is situated in a residential neighborhood less than a block from the hub of activity. This cozy retreat is the perfect home for those who are ready to let go of worries and take hold of their best versions of life. The Pines provides a caring and supportive environment for seniors with an outstanding restaurant and 24-hour home care staffing on site.
1-866-333-6550Pricing & Availability
& Contact The Pines Assisted Living Directly!
Assisted Living & Senior Care Options – Richfield
Address:Registered Housing With Services – Assisted Living Designation
312 W 95th St, Bloomington, MN, 55420-4311
Phone: (612) 702-8801
1-877-616-7329Pricing & Availability
Map
Address:Registered Housing With Services – Assisted Living Designation
312 W 95th St, Bloomington, MN, 55420-4311
Phone: (612) 702-8801
888-723-8284Pricing & Availability
More Information & Photos
Additional Support