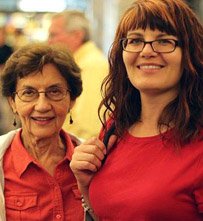 Portland is Oregon's most populous city, with 593,820 residents. Of this population, there are 61,757 residents who are 65 years of age or more. This number represents 10.4 % of the population of Portland, which is slightly lower than the Oregon state average of 13.2%. However, the number of seniors in Portland will most certainly grow in the coming years, so will the need for assisted living and long-term-care options.
The facilities listed on this page may be contacted directly and safely
Our short video tutorial highlights two State-sponsored resources to help you with your research and to find out facility capacities, whether they accept Medicaid, costs, and much more.
Additionally, According to the Multnomah County Aging and Disability Resource Connection of Oregon, there are well over 100 assisted living facilities, memory care units, and residential care facilities in the county (which includes Portland). The ADRC website includes a helpful tool that will allow users to find facilities in Oregon by ZIP code or county, or to search by facility name. In addition, users are able to view 'recent facility complaints.' Intro by D. Besnette
[Video] Two Important State Resources for Researching Assisted Living in Portland
Video Produced by Assisted Living Directory
Portland Assisted Living: Featured Facilities & Services
You cant find these prices anywhere! Come into our assisted living community and youre instantly greeted by a feeling of serenity and peace. In fact, visitors often pass by Emeritus at Park Place because our community is literally invisible from our street! Our facility is tucked in the woodlands of Metzger Park, surrounded by huge trees and mature landscaping…Emeritus at Park Place!
888-985-4427Pricing & Availability

See more photos, a map, and a video tour!
Welcome to Pacifica Senior Living Portland! We are an assisted living facility, providing expert memory care, including services for individuals with Alzheimerdisease, dementia or related memory impairments.
888-723-8284Pricing & Availability

See more photos, a map, and a video tour!
Pacifica Senior Living Calaroga Terrace is an assisted living facility and retirement community located in Portland, Oregon offering independent and assisted living with close access to medical care, shopping, dining and entertainment.
877-345-1716Pricing & Availability

See more photos, a map, and a video tour!
Warm, Comfortable and Homey Assumption Village 9121 N Burr Ave Portland, OR 97203
Housing Coordinator Rose Marie Davis
888-985-4427Pricing & Availability

See more photos, a map, and a video tour!
Assisted and Independent Living
Studio, 1 and 2 bedroom apartments
Full time nurse on staff
Medication and personal services available
A Continuum Care Community currently has openings in our Independent Building. A faith based Catholic Community with the Parish on the grounds. Within close walking to East Port Plaza shops and restaurants.
Housing Coordinator; Cathy Walter, (503) 775-4414
A continued care philosophy allows for residents individual needs and a variety of services to be provided which means our residents can "age in place" rather than move to a new facility as their conditions change.
888-502-2057Pricing & Availability

See more photos, a map, and a video tour!
Additional Senior Care Options for Portland
Address: 1417 SE 107th Avenue Portland, OR 97216
Phone: 503-408-0404
Capacity: 138
Medicaid Accepted!
877-644-2963Pricing & Availability

Address: 3060 SE Stark Street Portland, OR 97214
Phone: 503-200-2475
Capacity: 25 Medicaid Accepted
Health and Rehabilitative Center
Long Term Care
Respite Services
Hospice Services
1-877-616-7329Pricing & Availability

Address: 1219 NE Sixth Street Gresham, OR 97030
Phone: 503-674-0364
Capacity: 78
Medicaid Accepted!
Retirement Living
Assisted Living
Deaf Services
888-981-6827Pricing & Availability

[Video] Cornell Estates Assisted Living – Located in Hillsboro Oregon, local to both Beaverton and Portland. A homelike environment that promotes independent living with a wide variety of lifestyle choices and healthcare services.
Phone: (503) 640-2884
877-644-2963Pricing & Availability

Address: 6125 SE Division St. Portland, OR 97206
Phone: 503-200-3034
Capacity: 73 Retirement Living
Memory Care
Assisted Living
888-985-4427Pricing & Availability

Assisted Living and Alzheimer's Enhanced Care Living
Address: 4815 SW Dogwood Ln, Portland, OR
Phone:(503) 297-3200
1-866-333-6550Pricing & Availability

Assisted living at Sellwood Landing is designed for senior adults who wish to maintain their independent lifestyle but may need some additional assistance to do so.
Address: 8517 SE 17th Ave, Portland, Oregon
Phone: (503) 542-4800
888-981-6827Pricing & Availability
Map
3 delicious meals served daily
24-hour specially-trained on-site staff
Engaging activities
Apartment maintenance
Weekly housekeeping and linen service
Scheduled transportation
All utilities paid* (Phone and Cable TV may or may not be included)
Emergency call systems in each apartment
Modern fire detection systems