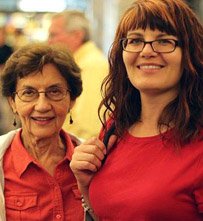 Assisted Living Directory has researched aPasadena's assisted living facilities and residential care homes.
We also encourage you to take a look at our section for nearby Houston and it's many additional assisted living facility options.
We've listed them on this page, and each may be contacted directly and safely.
Pasadena is covered by the services and supports provided through the Harris County Area Agency on Aging. This agency is a great place to learn about caregiver support programs; Ombudsman Programs; Care Coordination; Benefits Counseling and much more! Intro by D. Besnette
[Video] 2 Important Sites for Researching Senior Care in Pasadena, Texas
Learn facility inspections & violations; caregiver support; in-home care options; benefits counseling & more!
Video Produced by Assisted Living Directory
Assisted Living Facilities & Senior Care – Pasadena
Address:4004 Vista Rd
Pasadena, TX 77504 Phone: (713) 941-4663
Total Bed Count: 120
Type B Facility
888-981-6827Pricing & Availability
Map
Address: 690 Mason Headley Rd Lexington, KY 40504
Phone: (859) 278-9080
Total Bed Count: 146
Type A Facility
888-985-4427Pricing & Availability
Map
Alzheimer's & Dementia Care
Address: 8727 W Fairmont Pkwy
La Porte, TX 77571 Phone: (281) 478-0000
866-666-1057Pricing & Availability
Map
Address: 4027 Young St
Pasadena, TX 77504 Phone: (281) 998-8786
Type A Facility
Total Bed Count: 12
888-981-6827Pricing & Availability
Map
"We offer an all inclusive rate to simplify the process for family members."
Address: 726 Dunwick Ln
Pasadena, 77502
Total Bed Count: 5
Type B Facility
1-877-616-7329Pricing & Availability
Map
Address:2514 Pansy
Pasadena 77503 Phone: (281) 487- 3113
Total Bed Count: 32
Type B Facility
866-981-5725Pricing & Availability
Map
Additional Support
Questions about Facility Costs or Availability? 866-333-6550