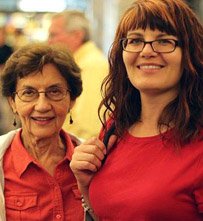 Assisted Living Directory's "MO" or driving motivation has always been to provide a safe place to research assisted living facilities. For Omaha, we've researched the major and important facilities in town, and we also highlight several local and state resources to help you to further your research!
***All facilities on this page may be contacted direclty, and safely.
I've always wanted to make our site as "Visual" as possible, through video tours of facilities, and photos. Unfortunately, many facilities don't have websites or YouTube channels, so I will show you on this page how to see a 'street view photo' of every facilitiy in Omaha, regardless of having a web presence or not.
One agency and site you might want to 'bookmark' is the Eastern Nebraska Office on Aging. This agency is "…one of 650 area agencies on aging created by Congress under the Older Americans Act" to provide support to Omaha's seniors, families and caregivers through programs, services, and guidance on senior and elder issues.
[Video] Learn Facility Inspections/Defiencies & Violations Reports – Omaha
Video Produced by Assisted Living Directory
Our short video will show you how to use the Nebraska DHHS site to not only find assisted living in Omaha, but also how to learn details of facility inspections and deficiencies, and state-recommended plans of correction.