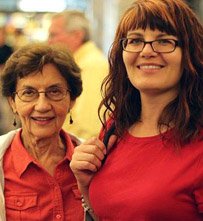 Assisted Living Directory's "MO" or driving motivation has always been to provide a safe place to research assisted living facilities. For Omaha, we've researched the major and important facilities in town, and we also highlight several local and state resources to help you to further your research!
***All facilities on this page may be contacted direclty, and safely.
I've always wanted to make our site as "Visual" as possible, through video tours of facilities, and photos. Unfortunately, many facilities don't have websites or YouTube channels, so I will show you on this page how to see a 'street view photo' of every facilitiy in Omaha, regardless of having a web presence or not.
One agency and site you might want to 'bookmark' is the Eastern Nebraska Office on Aging. This agency is "…one of 650 area agencies on aging created by Congress under the Older Americans Act" to provide support to Omaha's seniors, families and caregivers through programs, services, and guidance on senior and elder issues. Intro by D. Besnette
[Video] Learn Facility Inspections/Defiencies & Violations Reports – Omaha
Video Produced by Assisted Living Directory
Our short video will show you how to use the Nebraska DHHS site to not only find assisted living in Omaha, but also how to learn details of facility inspections and deficiencies, and state-recommended plans of correction.
Omaha, NE Assisted Living: Featured Facilities & Services
A fun video of a choir performing for the seniors at Westgate Assisted Living in Omaha. (402) 391-8566
888-723-8284Pricing & Availability

Additional Senior Care & Assisted Living Community Options
Address: 11308 Blondo Street Omaha, NE 68164
Phone: (402) 491-0400
877-345-1716Pricing & Availability
Map
Address: 9220 Western Avenue Omaha, NE 68114
Phone: (402) 393-7313
888-985-4427Pricing & Availability
Map
Assisted Living
Alzheimer's & Memory Care
Hospice Relationships
Short-Term Stays
Skilled Nursing
Address: 5710 South 108th Street Omaha, NE 68137
Phone: (402) 596-9033
866-981-5725Pricing & Availability
Map
Assisted living services/amenities include:
Full-service, restaurant-style dining, providing three meals daily
Daily bed making
Planned activities, events and outings Transportation to medical related appointments
Emergency call system with 24 hour staff assistance
24-hour certified staff with Registered Nurse oversight
Individualized levels of personal care, based on the individual resident's needs:
Types of services include assistance with bathing, dressing, medication, orientation, continence management and reassurance
Salon/Barber shop
Whirlpool bath
Wellness center
Chapel
Address: 16811 Burdette Street Omaha, NE 68116
Phone: (402) 614-5222
866-315-1354Pricing & Availability

Certified, well-trained and attentive care staff on-site 24/7
Personal safety pendant call system for 24-hour assistance
Three restaurant-style meals & snacks every day
Elegant, well-appointed dining room
Private dining room available at no charge for parties
Beautiful outdoor courtyard
Extensive activities seven days a week including recreational trips
Full-sized refrigerator & microwave
All utilities paid except phone
Expanded Cox cable television
Wireless internet
Complimentary laundry facilities
Weekly housekeeping & laundry (sheets and towels)
Transportation equipped with chair lift
Detached garages available
A weekly whirlpool bath
Many on-site services includingpodiatrist, movies, beauty salon, religious services and so much more!
Small pets are welcome
Address: 900 North 90th Street Omaha, NE 68114
Phone: (402) 393-2277
888-985-4427Pricing & Availability

Address: 12606 West Dodge Road Omaha, NE 68154
Phone: (402) 493-5807
877-345-1716Pricing & Availability

Assisted Living Facility
Independent Living
Address: 3030 South 80th Street Omaha, NE 68124
Phone: (402) 391-8566
888-985-4427Pricing & Availability

Assisted Living
Short-term Stays
Address: 3636 California Street Omaha, NE 68131
Phone: (402) 551-5557
1-877-616-7329Pricing & Availability
Map
Bathing and grooming
Toileting
Incontinence program
One person transfers
Physical assistance with mobility
Eating and food preparation
Dressing/undressing
Medication management
Weekly/daily vital sign monitoring
Diabetic Care
Housekeeping & laundry more than once per week
Transportation more than once per week
Behavior monitoring
Encouraged socialization
Helpful Tip: As we mentioned above, every facility has a 'street view photo' as taken by google maps. By selecting the 'map' link for facilities below, you will see an exterior view of the facility, and you may also take a virtual drive down the street the facility is located on!

Looking for More? See our tutorial on how to research assisted living facilities in Nebraska and Omaha using the Nebraska Resource and Referral System website (a state resource). This is a great, trustworthy way to research facilities, or to verify information you have found elsewhere!