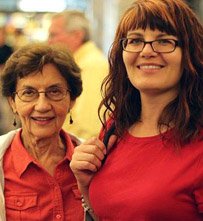 Have you noticed how so many senior care websites out there don't allow you to contact facilities directly, and that it's often confusing as to where your information goes?
We're different. All facilities here may be contacted directly and safely. We've researched assisted living in Moorestown to bing you a comprehensive and Moorestown Township senior living optiontrustworthy place to research!
Moorestown Township, which is actually an eastern suburb of Philly, is currently home to 20,726 residents. A whopping 16.2% who were 65 years of age or older, which is much higher than our national average of about 13%.
Seniors, families and caregivers in Moorestown have a handful of excellent resources for caregiving support, elder issues, services and support – in addition to the handful of assisted living facilities in the Moorestown area.
Prominently, the Burlington County Aging & Disability Resource Center offers a plethora of 'information about our department's services and programs, as well as links to federal, state, and other county services for seniors over the age of 60.'
Services may include: Meal delivery and assistance; outreach; social activities and programs; legal assistance and much more.
We've included many of the assisted living options for Moorestown on this page, and as they are available, we include video tours for facilities and services! I