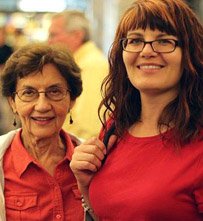 Have you noticed how so many senior care websites out there don't allow you to contact facilities directly, and that it's often confusing as to where your information goes?
We're different. All facilities here may be contacted directly and safely. We've researched assisted living in Moorestown to bing you a comprehensive and Moorestown Township senior living optiontrustworthy place to research!
Moorestown Township, which is actually an eastern suburb of Philly, is currently home to 20,726 residents. A whopping 16.2% who were 65 years of age or older, which is much higher than our national average of about 13%.
Seniors, families and caregivers in Moorestown have a handful of excellent resources for caregiving support, elder issues, services and support – in addition to the handful of assisted living facilities in the Moorestown area.
Prominently, the Burlington County Aging & Disability Resource Center offers a plethora of 'information about our department's services and programs, as well as links to federal, state, and other county services for seniors over the age of 60.'
Services may include: Meal delivery and assistance; outreach; social activities and programs; legal assistance and much more.
We've included many of the assisted living options for Moorestown on this page, and as they are available, we include video tours for facilities and services! Introby D. Besnette
Moorestown, New Jersey – Assisted Living Facilities & Senior Care
"Scenically situated in historic Moorestown, NJ, Brandywine Assisted Living at Moorestown Estates provides an affordable, elegant environment for older adults who require a degree of personal assistance, but also desire the freedom of independence. Brandywine offers "Reflections – Secure Alzheimer's Neighborhood"
1-877-616-7329Pricing & Availability

Assisted Living
Memory Care
Respite Stays
Independent Living
Specialized Therapy and Rehabilitation
24×7 Licensed Nurses & so much more!
Address: 9895 Westfield Road Moorestown, NJ 08057
Phone: (856) 914-0444
54 beds / Medicaid + Private Pay
1-866-333-6550Pricing & Availability
Map
Address: 301 N Stanwick Road Moorestown, NJ 08057
Phone:(856) 638-1244
68 beds / Private Pay
877-644-2963Pricing & Availability
Map
Our 32-acre campus is among Moorestown's best-kept secrets.
Address: 309 Bridgeboro Road Moorestown, NJ 08057
Phone: (856) 439-2000
License Number: 03A005
Assisted Living Beds: 66
Private Pay
888-502-2057Pricing & Availability
Map
Manicured lawns and protected wetlands
On-site greenhouse
Putting green
Full-service dining, buffet and caf options
Outdoor gardening space, walking paths and outdoor seating
Heated indoor swimming pool
Fully equipped exercise gym
Address: 255 E Main Street Moorestown, NJ 08057
Phone:(856) 235-1214
Capacity/Beds: 47
888-723-8284Pricing & Availability
Map
Additional Support
Assistance For Seniors
Address: 110 Marter Avenue Moorestown, New Jersey 08638
Phone:(856) 727-3808
The Tender Adult Day Care
Address: 16 East Main Street Moorestown, New Jersey 08638
Phone:(856) 234-5999